The Construction Forestry Mining and Energy Union (CFMEU) is calling on incoming Prime Minister Tony Abbott and the Coalition Government to urgently act on policy areas that disadvantage Australia's manufacturing and construction sectors following the release of the latest data from the Australian Bureau of Statistics revealing that the country's unemployment rate has now reached 5.8 percent.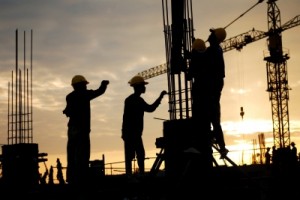 "The fact that more than one-and-a-half million Australians are currently either looking for work, or seeking to work more hours, is clearly the most pressing issue facing the incoming Abbott Government," said CFMEU National Secretary Michael O'Connor.
"Unfortunately, during the election, campaign sloganeering overshadowed a lot of serious debate on important topics such as manufacturing policy, and how we can ensure local industry remains competitive."
The latest statistics showed a 0.1 percent rise in unemployment, taking the total number of Australians looking for work to 714,100; meanwhile, the number of jobs dipped by 10,800 in August alone, according to the media release from CFMEU.
Mr. O'Connor said when the figure is combined with the under-employment rate which refers to the people who want more work, nearly one in seven Australians either want a job or are looking to work more hours.
CFMEU has pointed out areas of deficiency in the Coalition's manufacturing policy and Mr. O'Connor said the Government should rectify these by taking immediate action to support Australian manufacturing and construction jobs.
He said local businesses are operating in a competitive disadvantage because overseas companies are able to bring in sub-standard imports.
"Manufacturers across the country tell us that they simply cannot compete against these dodgy imports, and that inaction is threatening long-term viability of manufacturing," said Mr. O'Connor.
"Serious gaps in monitoring, enforcement, and penalties for sub-standard imports mean they are out-competed by inferior overseas products."
O'Connor also proposed that the Coalition takes a cue from Labor which announced that it will lower the threshold for mandatory Australian Industry Participation Plans to $300 million.
"And Mr Abbott must address the increasingly urgent issue of rising numbers of temporary overseas workers at a time of rising unemployment," he said.
"There was a lot of rhetoric about jobs during the election. It is time now for some action."