Siemens Australia has been awarded the 'Australian Made' registered trademark for six of its rail automation products, marking a major achievement for the company which is the only multinational technology organisation that manufactures trackside signalling products in Australia.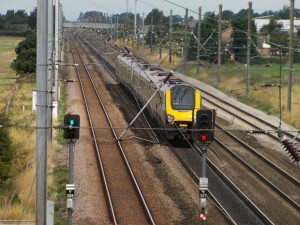 The products which are set to receive the registered trademark include Point machines M2, M23, 84M; Trainstop; Plugboard; Signals; Slide detector; and Level Crossing Flasher.
In a media release Siemens Australia CEO Jeff Connolly said the award is a great achievement, which comes after Siemens' acquisition of Invensys Rail.
"In May this year Siemens formally acquired Invensys Rail globally. The Australian organisation has an impressive capability in complex engineering and product manufacturing in its market," says Mr. Connolly.
"The acquisition makes Siemens a formidable participant in the increasingly important rail infrastructure sector in Australia."
Ian Harrison, Chief Executive of the Australian Made Campaign which administers the Australian Made logo, said it is great to see Siemens getting behind the campaign.
"Australian manufacturing plays an important role in our economy and an organisation such as Siemens Rail is a major part of this. It is great to have Siemens Rail on board the campaign promoting local manufacturing," Mr. Harrison says.
This week Mr. Harrison discussed in a blog feature why buying Australian-made products has become more important for Australian consumers.
"One of Australia's great strengths is the stringent standards that our manufacturers, producers and processors must comply with to legally sell their products here. Australia has some of the strictest regulations in the world, so when you purchase products made and grown in Australia you can be sure it has been manufactured and grown in accordance with high quality, health and safety regulations."
Meanwhile Mr. Connolly says Siemens remains committed to helping industrial companies become more competitive.
"We're increasingly focusing on 'The Future of Manufacturing' globally, and are committed to helping industrial companies become more productive, efficient, flexible, and therefore more competitive," he said.
"This is because we see that developed countries need a sound manufacturing capability. As such we've recently accepted a position on the Australian Industry Group Advanced Manufacturing Council."
The Australian Made logo is the only registered certification trade mark for Australian country-of-origin claims and is governed by a strict set of rules regarding its usage.