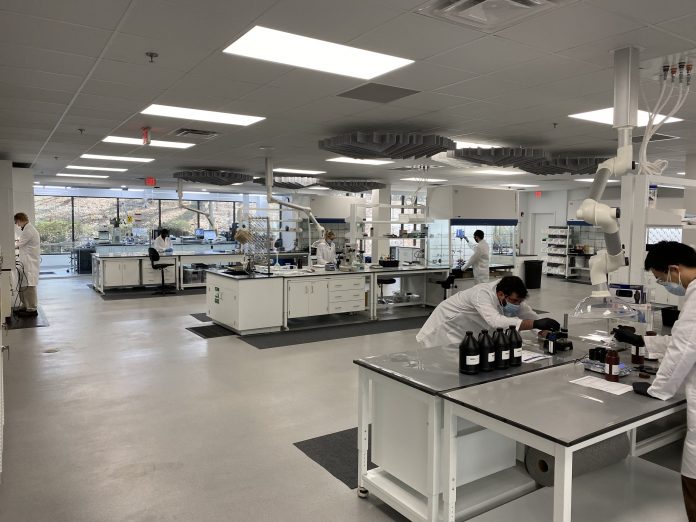 Specialty chemical company Chemence has announced the opening of the Chemence Centre of Excellence, a state-of-the-art research and development facility in Alpharetta, Georgia. US.
The 2,800 sqm facility is home to a large team of Chemence's scientists and engineers supporting adhesive developments in the medical, electronics, and OEM industries.
Michael Pomykala, Vice President of Technology for Chemence, said the facility features a main lab that is utilised in the synthesis of new materials and the formulation of new adhesives, analytical lab, bulk materials testing room, environmental conditioning room and a full suite of dispensing and curing equipment to mimic customer production lines.
"To meet aggressive growth targets for our Medical and Performance Materials businesses, Chemence has been making significant investments into its technology team in recent years," Mr Pomykala noted.
"We have an elite team of scientists and engineers working to drive innovation in our customers' strategic markets.
"This world-class technology centre now provides the environment and tools needed to help continue driving new, quality products to market."
Image credit: https://www.prnewswire.com/news-releases/chemence-opens-new-research-and-development-facility-301256244.html