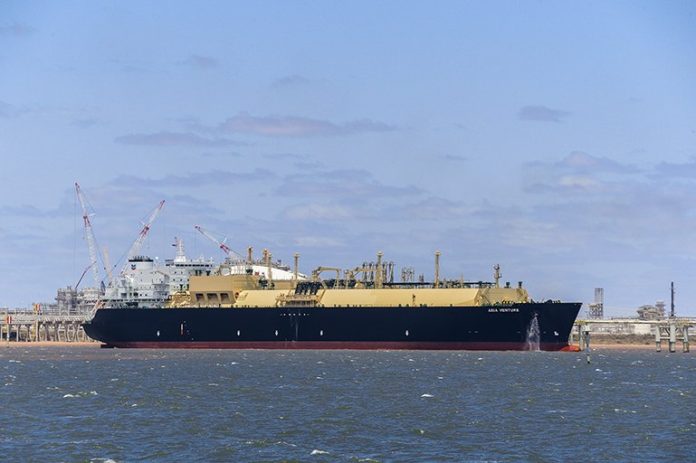 Chevron Australia has announced that the first shipment of liquefied natural gas (LNG) has departed from the Wheatstone Project.
Located 12 kilometres west of Onslow in Western Australia, the two-train project is a joint venture between the Australian subsidiaries of Chevron, Kuwait Foreign Petroleum Exploration Company, Woodside Petroleum and Kyushu Electric Power Company, together with PE Wheatstone, part-owned by JERA.
The Wheatstone Project, which also includes domestic gas plant with the capacity to produce 200 terajoules per day for the WA market, commenced production of LNG earlier this month.
Chevron Australia Managing Director Nigel Hearne said the first shipment will be delivered to Japan's JERA, one of Chevron's foundation buyers.
"The first shipment of LNG from the Wheatstone Project signifies our commitment to be a safe and reliable long-term supplier of cleaner-burning natural gas for our customers in the Asia-Pacific region."
"The first Wheatstone cargo also represents the significant contribution of our partners, contractors and suppliers and efforts of thousands of people onsite, throughout Australia and around the world during the engineering, construction and operations phases."
Transport Minister Rita Saffioti has congratulated the Chevron-operated Wheatstone Project on its first shipment, saying the start of LNG exports from the Wheatstone Marine Terminal within the Port of Ashburton triggers the handover of the new port facilities from Chevron Australia to the Pilbara Ports Authority.
"This is a major milestone for the Wheatstone Project, following on from first LNG production just a few weeks ago," the Minister said.
"It's also an important milestone for Western Australia as we enhance the State's portfolio of port infrastructure with the new Port of Ashburton facilities."
"In time, I hope to see other projects and companies making use of the port to export their goods to the world, supported by the ready supply of land at the nearby Ashburton North Strategic Industrial Area."
At full capacity, the US$34 billion project is expected to contribute around 6% of the Asia Pacific region's total future LNG production, delivering 8.9 MTPA of LNG for export to customers in Asia.
Image credit: www.chevronaustralia.com