A private preliminary survey has revealed that China's manufacturing sector is showing slight signs of recovery in April as declines in new orders and output slowed down, even though its manufacturing activity contracted for the fourth straight month.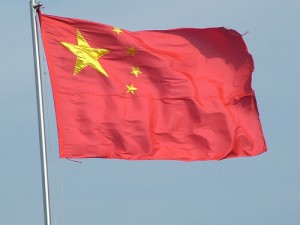 The HSBC/Markit flash China Purchasing Managers Index (PMI) for April rose to 48.3 points from March's 48.0, still below the 50 mark, which signals contraction in a sector.
According to the article on Reuters, even though contractions in new orders and output slowed down, the new export orders index dropped back below the 50 mark after picking up pace in March, an indication that the Chinese companies are having a tough time competing in the external environment.
"Domestic demand showed mild improvement and deflationary pressures eased, but downside risks to growth are still evident as both new export orders and employment contracted," said Qu Hongbin, chief economist for China at HSBC, in a statement accompanying the PMI.
The results of the survey indicate that the country's manufacturing sector has had a weak start to the new quarter, after figures last week showed that China's economy rose by 7.4% between January and March from the corresponding period from the previous year — its slowest pace in 18 months.
According to article on The Australian, Mr Hongbin Qu said that he expected the Government to introduce a new range of measures to promote growth and employment.
"We think more measures may be unveiled in the coming months and the People's Bank of China will keep sufficient liquidity."
The Chinese Government said that it will concentrate on job creation, and that it did not matter if growth in 2014 came in a little below the official target of 7.5%.
The final Markit/HSBC manufacturing PMI for April is due on 5th May.