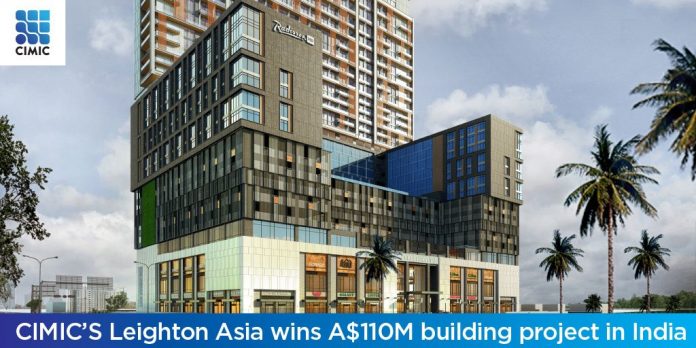 CIMIC's Leighton Asia has announced that it has secured a $110 million building project in India.
The company has been selected by developer Bayaweaver Ltd as its Alliance partner to construct the 'Oh My God' mixed use development project in Noida, India.
CIMIC Group Chief Executive Officer Michael Wright said the project – which will comprises of a 38-storey tower with 736 studio apartments, the Radisson Red hotel, retail outlets and car parks, and a further three-storey retail building – is expected to complete in mid-2022.
"CIMIC Group and Leighton Asia have a strong track record of delivering premium commercial and residential projects across India, using our local knowledge and international experience to provide clients with unique insights that achieve the best outcomes," Mr Wright noted.
"This award recognises Leighton Asia's considerable expertise in the high-end building sector and positions us well to capture future opportunities within the highly competitive Asian market."