Global specialty chemicals manufacturer Clariant is building a new masterbatches plant in the greater Sydney area, the company announced yesterday.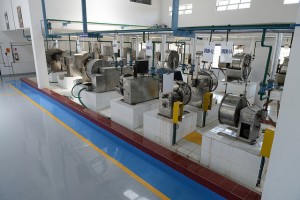 The new plant, which is already under construction, will mainly serve the Australian market with a full range of colour and additive masterbatches, technically innovative solutions and services to meet the growing local needs.
The Sydney plant will work closely with Clariant's New Zealand Albany site to produce a full range of colour and additive masterbatches tailored to local customer requirements, along with colour matching and quality control capabilities.
"Asia Pacific region is one of Clariant's focal areas for future development. The new Australian masterbatches plant will support our Masterbatches business to grow and to increase its customer service focus in the region," commented Mathias Lütgendorf, Member of the Executive Committee.
"Building a local masterbatches production plant is a key part of providing fast and reliable service to our Australian customer base, as well as to global and local brand owners," said Heiner Mehrtens, Head of RBL Masterbatches for Clariant Asia Pacific.
Clariant's new plant is scheduled for commissioning in the fourth quarter 2014.