Prime Minister-elect Tony Abbott has already mandated his department to begin working on the legislation to abolish the carbon price.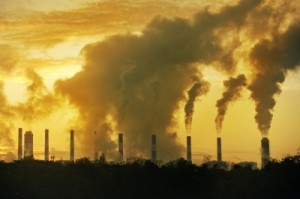 Following the Coalition's landslide win on Saturday, ABC News has reported that the party is already putting the pressure on Labor to "honour" the new government's policy to dump carbon tax. Mr. Abbott also says the Federal Parliament will resume in late October or early November to deal with the matter.
"My emphasis will be on being purposeful, methodical, calm and conscientious," Mr. Abbott told Fairfax radio.
"And the last thing I want to do is rush the Parliament back for a photo opportunity before the substance of the work is there for it to do."
According to the ABC report Coalition spokesman and frontrunner for Minister of Environment post Greg Hunt says the repealing of the carbon tax will be the "first order of business" for the new government.
"We want to set out now to do what we said we would do, and the only people who stand between Australia and lower electricity prices are the Labor Party," Mr. Hunt said.
Last week Coalition Treasurer Joe Hockey released costing showing that it would cost Australia a net $6.04 billion to remove the carbon price, in the period until 2016-17.
Dumping the carbon tax has been at the forefront of Coalition's policies, along with the repealing of the mining tax, 1.5% company tax cuts, red tape reduction and stronger anti-dumping and Fair Work laws.
However both the Labor party and the Greens are known to be unsupportive of the move to dump the carbon pricing scheme.
"The Labor Party believes that climate change is real," says senior Labor member Chris Bowen.
"The Labor Party believes that we need to do something about it. The Labor Party believes that a market mechanism is the best way to do that, and we won't be walking away from those beliefs."
Labor's opposition to the dumping of the carbon tax could result to a deadlock in the Senate, something that Mr. Abbott sees as a possibility.
Although there is an option to negotiate with newly elected senators from minor parties, the incoming Prime Minister says Labor and other parties should just respect Coalition's mandate.
"In the end they all need to respect the government of our nation has a mandate and the Parliament should work with the government of the day to implement its mandate," Mr. Abbott told Fairfax radio.
Mr. Abbott says respect has to be earned and not demanded, and that the Australian people will get the change because change is what they voted for.