Victorian trucking company Cootes Transport has lost its contract to supply Shell service stations following the involvement of one of the company's fuel tankers in a fatal crash in Sydney last year which cost the lives of two people.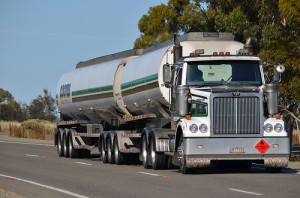 Problems are mounting for Cootes Transport as British Petroleum (BP) have notified Cootes that it has not been shortlisted for its next New South Wales transportation contract, announced Cootes' parent company McAleese on Tuesday.
Moreover, Cootes has also terminated its Queensland and NSW fuel transportation contract with 7-Eleven due to poor profitability. Following the loss of the contracts, shares in Cootes' parent company McAleese have dropped more than 11% to $1.355.
According to the article on the Australian, the contracts with Shell, BP and 7-Eleven brought Cootes a total of $92.5 million in annual revenue, which accounts for about 60% of the company's fuel transportation revenues. The loss of the contracts is likely to result in major restructuring of the Cootes business, as parent company McAleese stated that it will "explore opportunities for impacted staff to transition to other employment roles" within the group. Last year the company was placed under intense public scrutiny after the company conducted initial repairs to its trucking fleet and rushed them into service without fixing the underlying cause of the defects.
According to the article on The Sydney Morning Herald, NSW authorities told McAleese officials about their "ongoing concern that major defects continue to be identified through the inspection process." These defects included ineffective brakes, oil and fuel leaks, steering, axle, suspension and exhaust failures, broken engine mounts and tread peeling from tyres.
Roads and Maritime Services began an inspection of 111 of Cootes' trucks and trailers in early November. Before that, it made random and targeted inspections of the company's trucks. The company announced that it will increase its annual spending on repairs and maintenance by $3.5 million.