CSIRO Chief Executive Dr Megan Clark is set to finish her term with Australia's top scientific body this December and the organisation is on a search for its new head.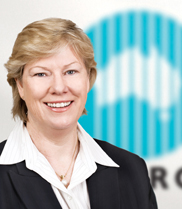 According to a media release from CSIRO, candidates for the Chief Executive role are expected to be identified by mid-2014 and the organisation has appointed recruitment firm Egon Zehnder to head the search. All candidate enquiries will be managed by Dean Ireland at +61 (0)3 9678 9600 and dean.ireland@egonzehnder.com.
Dr Clark joined CSIRO in 2009 after working with BHP Billiton and NM Rothschild and Sons Australia. She will end her extended term at the end of 2014, with CSIRO being listed as one of the top ten applied research agencies in the world. CSIRO has also given thousands of jobs around the world, employing around 6000 people in Australia and globally.
"In the meantime, it's business as usual for CSIRO, doing the research that makes a difference to industry, people and the planet," said Australia's national scientific agency.