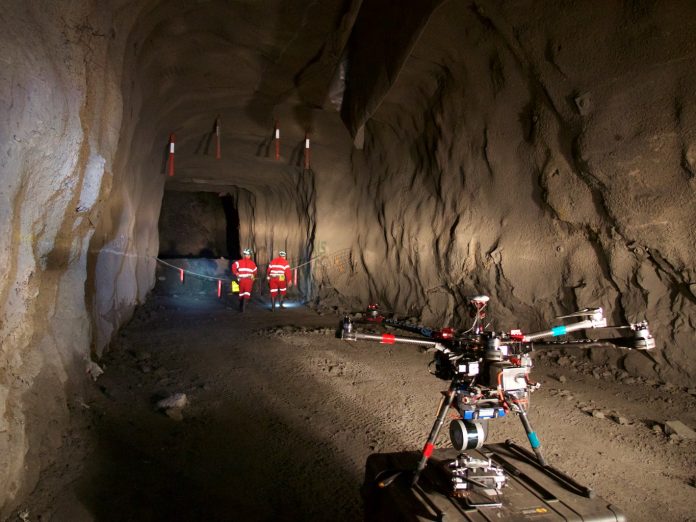 A research team from CSIRO's technological arm, Data61, is the only Australian entry competing in the US Defense Advanced Research Projects Agency (DARPA) Subterranean (SubT) Challenge, which aims to explore new approaches to rapidly map, navigate, and search underground environments.
The SubT Challenge team – which one of seven teams to receive up to US$4.5 million in funding from DARPA across the three-year challenge – comprises nearly 30 people from CSIRO's Data61 Robotics and Autonomous Systems research group, students from QUT and the University of Queensland as well as two funded partners including the Georgia Institute of Technology, led by renowned robo-ethicist, Professor Ron Arkin.
Its entry for the Challenge combines Data61's ultralight legged robots with the Hovermap GPS-denied drone autonomy technology, which last year last year enabled the world's first fully autonomous beyond line-of-sight drone flight in an underground mine, 600 metres below the surface in Western Australia.
Mr Fred Pauling, Robotics and Autonomous Systems group leader at CSIRO's Data61, said this combo creates a robot team that can rapidly explore and map challenging underground environments, providing unprecedented situational awareness in time-critical scenarios such as disaster response.
"We're honoured to be competing in DARPA's SubT Challenge, drawing on decades of experience in developing robots, sensing and communications systems for challenging environments like underground mines, and caves," Mr Pauling added.
Once fully developed, the technology could potentially be used across a wide range of industries including mining, transport, building and construction and agriculture.
Image credit: https://www.csiro.au