South Australian Senator Nick Xenophon has warned that tens of thousands of jobs will be lost if the Federal Government proceeds with plans to cut the supporting innovation scheme in the car industry.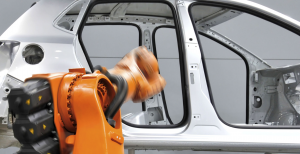 The Federal Government said it wants to cut the Automotive Transformation Scheme (ATS) in 2018, when Holden and Ford will have ended their manufacturing operations in Australia.
Senator Xenophon has told Yahoo news that cutting the scheme at a time when the industry is in transition and in need of assistance will have dire effects on the state's economy.
"Unless the Government changes its tact there will be an avalanche of job losses and the consequences of that will be catastrophic," he said.
"We could see a collapse in the supply chain early and if that's the case you will see tens of thousands of job losses between now and 2017."
Holden's departure from Australia will not only result in the loss of 3,000 jobs at its Elizabeth plant in Adelaide, but will have severe impact on hundreds of Adelaide businesses and especially on component manufacturers.
It is estimated that approximately 90 Adelaide businesses employing 2,000 workers will be among those directly affected by Holden's exit.
Last week SA Automotive Transformation Minister Kyam Maher opened a new centre at Warradale in Adelaide's south to support and retrain workers affected by the closure of Holden.
He said the industry transformation will see many businesses significantly downsize their workforce, while others will be forced to close shop altogether.
"Some people will continue working for companies who will diversify and do other things in manufacturing," he said.
"There'll be some people who'll be looking for careers that are slightly different to what they've had in the past, but there will be others who will look to gain new skills to work in completely different careers."
Speaking at the launch of the new centre at Warradale, SA Automotive Transformation Taskforce (SAATT) Chief Executive Len Piro told guests that tough times lay ahead.
"I know when Mitsubishi closed here, it was bad times for the community, there's no question about that. But Mitsubishi didn't have a big supplier footprint at the time and that was able to be absorbed for the most part," he said.
"What we're talking about here is not the closure of a company, but the closure of an industry, a sector."
The SA Government said it would pressure the Federal Government to reconsider its stance on cutting the ATS.