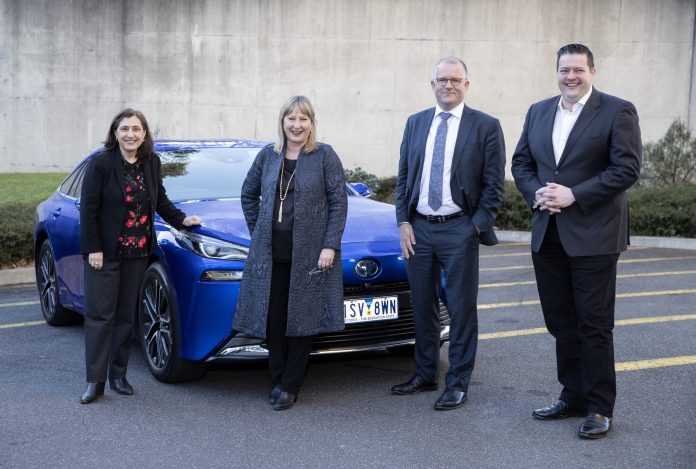 The Victorian Government has unveiled a $34.9 million plan to create a world-first battery facility and a regional hydrogen hub at Deakin University's Burwood and Warrnambool campuses.
The two new infrastructure and research projects – BatTRI-HUB 2.0 and the Hycel Technology Hub – are expected to initially create around 200 direct jobs in construction, manufacturing and research, over the next four years.
The Battery Technology Research and Innovation Hub 2.0 (BatTRI-HUB 2.0) will be a dedicated, world-class battery technology research and translation facility that specialises in advanced battery design, fabrication and testing.
The new facility will feature a testing lab and pilot production line to research and manufacture advanced batteries using lithium and sodium, which will be developed to meet bespoke requirements in defence, agriculture, disaster zones and health settings.
The funding will also help establish the nation's first regional hydrogen hub in Warrnambool, called Hycel Technology Hub.
The facility will specialise in the development, testing, training, demonstration and manufacture of hydrogen fuel technology, with a focus on transport and heavy vehicles, storage and industry applications.
As part of the project, Deakin aims to transition its Warrnambool campus from gas to hydrogen and will convert the Warrnambool Bus Lines fleet to clean energy.
The Victorian Government has invested $14.2 million in these projects, with Deakin University, the Commonwealth Government, and project partners including Warrnambool Bus Lines, PACCAR Kenworth, Boron Molecular, Future Fuels CRC, Calix+ and SensorPlex, to contribute a combined total of $20.7 million.
Both facilities are expected to be up and running by late 2020.
Image Credit: Gayle Tierney MP Twitter account