Cynata Therapeutics Ltd has confirmed the signing of an agreement with Waisman Biomanufacturing for manufacturing process development, scale-up and clinical-grade manufacture of its CymerusTM stem cell product.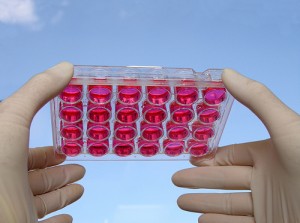 According to the ASX announcement by Cynata, the deal with Waisman will enable the company to rapidly advance its next- generation stem cell technology towards clinical trials and commercial transactions.
The CymerusTM technology possesses the capacity to create billions of stem cells from a single donor and has the potential to become a key therapeutic weapon against a vast range of diseases. It holds proprietary methods of manufacture of stem cell therapeutic products which provide key advantages over the current generation of multi-donor dependent manufacturing methods.
"We are very pleased to be partnering with Waisman Biomanufacturing given their extensive experience in manufacturing process development and cGMP production of biologic products for human clinical trials," said Dr Ross Macdonald, Chief Executive Officer of Cynata Therapeutics.
"Our pre-clinical trials have shown great promise for bringing the CymerusTM technology into the clinic and eventually to the market. The next step is the establishment of this relationship to demonstrate the commercial scalability of CymerusTM to address substantial market opportunities."
Located in the close proximity to the prominent centres of stem cell discovery and research in Madison, as well as to the laboratories of Cynata co-founder Associate Professor Igor Slukvin, Waisman was the logical choice to get the job done.
The company's main strengths lie in translating scientific discoveries for early stage clinical trials by developing manufacturing and quality control processes in conjunction with product development and regulatory support.
"We are very excited to be working with Dr Slukvin and Cynata to advance this unique technology to quickly and efficiently produce this CymerusTM for therapeutic use in clinical trials," said Dr Derek Hei, Director of Waisman Biomanufacturing.