Australian stem cell and regenerative medicine company Cynata Therapeutics Limited has announced a major stem cell manufacturing milestone that will enable the company to commercialise its Cymerus™ stem cell production technology.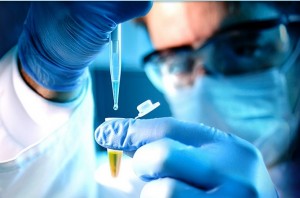 Cynata's Cymerus™ stem cell production technology – which enables large scale, low cost stem cell production – has been successfully validated at a key US bio manufacturing site.
Following successful extensive trials at Waisman Biomanufacturing in Madison, Wisconsin, the company will now begin to mass manufacture mesenchymal stem cells (adult stem cells typically found in bone marrow) from just one blood donation.
The MSCs will be manufactured for therapeutic application, consistently, efficiently and economically, in a Good Manufacturing Practice (GMP) production environment. This method is set to eliminate the need to source, screen and test donors, as well as issues related to donor-to-donor variability.
Cynata will manufacture GMP-grade MSCs for clinical trials of its Cymerus treatment candidate. A phase I trial of the cells in graft vs host disease (GvHD) is currently at the planning stage.
"An equity research report compiled last year by respected biotech analyst Stuart Roberts saliently noted that should Cynata demonstrate an ability to make cells at industrial scale under GMP then it would be in a position to be a "genuine Stem Cell Revolutionary. We have just achieved this important goal. Our novel method of manufacturing stem cells – the Cymerus™ technology – allows for virtually unlimited quantities of MSCs of consistent quality to be manufactured for therapeutic use.  We look forward to aggressively pursuing commercial applications for this game changing therapeutic technology," said Chief Executive Officer Dr Ross Macdonald in an ASX Announcement.
"The Company's ability to make stem cells under GMP at scale was paramount to its endeavour.  Demonstrating that we can make cells at industrial scale under GMP, positions us at the forefront of regenerative medicine globally. We cannot overstate how important this process validation is as we move toward commercialising Cynata's unique Cymerus™ stem cell technology. These results confirm the viability and scalability of our platform, creating a new paradigm for the economic and consistent manufacture of MSCs for therapeutic use," said Cynata's Vice President of Product Development Dr Kilian Kelly.
The achievement clears the path towards low cost, cutting edge cell therapy. Human clinical trials are soon to begin and the company is in discussions with regulatory authorities.