Australian dairy processor Murray Goulburn has announced that it will axe 72 jobs in its processing facilities in its effort to improve the cooperative's efficiency, productivity and cost competitiveness.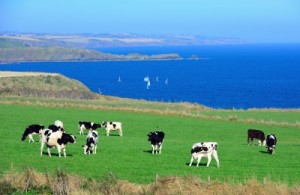 The company says they made sure they minimized the impact of the redundancies by first looking into natural attrition and casual positions, before seeking voluntary redundancies and finally the recent round of job cuts.
"We recognise that these changes are very difficult for those impacted and we are doing everything we can to support affected staff at this time," says MG General Manager for Operations Keith Mentiplay.
"While these decisions are challenging, they are necessary to ensure MG remains competitive. It is in the best interests of our supplier/shareholders, employees, communities, customers and consumers that MG remains a strong business, able to compete globally and deliver higher farmgate prices."
On the first half of the month Devondale-MG announced that they are stepping up farmgate prices for the 2013/14 season and has also increased their end-of-season forecast.
The Australian reports that the company is currently investing $120m to build two new milk processing facilities in NSW and Victoria to accommodate a new 10-year contract with Coles supermarkets which begins in July next year.
Meanwhile Mr. Mentiplay says all the affected employees will be receiving their full entitlements plus additional support including outplacement, career transitioning services, financial advice and counseling.
According to the media release, the breakdown of the reduction in roles is as follows: 38 positions at Cobram; 15 at Leongatha; 8 at Kiewa; 4 at Edith Creek; 4 at Rochester; and 3 at Koroit.
The changes will take effect in late September to early October and will not impact MG's productive capacity and services to customers, assured the company.
"We continue to employ more than 2000 people at MG, mainly in rural and regional Australia and contribute an estimated $6 billion to the Australian economy," Mr. Mentiplay said.