The 3DEXPERIENCE Company Dassault Systèmes and its partner Memko will be introducing a new industry solution experience for architecture, engineering and construction (AEC) companies at this year's three-day Lean Construction Conference that kicks-off today in Perth.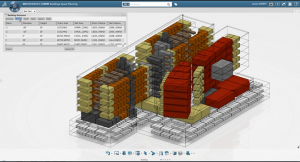 According to the media release by Dassault Systèmes, Kurt Ameringer, Senior Business Consultant for AEC Industry from Dassault Systèmes and Brenton Dodd, Manager of Construction Services from Memko will be sharing the lean construction practices that help to accelerate projects delivery.
MEMKO Pty Ltd is an Australian solution provider of technology, engineering and training, for the aerospace, aviation, defence, automotive, energy, architecture, engineering, construction, and life sciences industries. The company is exclusively committed to the Dassault Systèmes Product Lifecycle Management (PLM) portfolio and complementary 3rd party solutions.
"Construction industry plays a significant role in the Australian economy.  Most of the builders are looking at ways to improve their processes and better manage projects from start to finish, in order to reduce costs.  Our AEC industry solution experiences 'Façade Design for Fabrication' and 'Lean Construction' are about achieving fast and early feedback by connecting project stakeholders.  Both solutions enable data-driven planning processes and early constructability input to inform decisions before the costs to make changes become prohibitive," said Lloyd Perrin, Director of Value Solutions at Dassault Systèmes, Australia and New Zealand.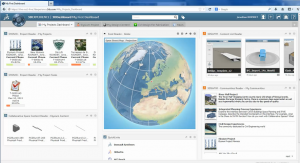 Based, on the 3DEXPERIENCE platform, the "Façade Design for Fabrication" allows AEC companies to collaborate across concept, design, engineering, fabrication and construction teams.
"This new industry solution experience based on the 3DEXPERIENCE platform supports an intuitive, intelligent and integrated environment that reduces manual processes, and addresses the poor collaboration created by the industry's current siloed point solutions," said Monica Menghini, Executive Vice President, Corporate Strategy, Industry and Marketing.
"In the end, the 'Façade Design for Fabrication' industry solution experience is about making better decisions earlier and reducing rework so our AEC partners can reliably and profitably exceed their customer's expectations."
With "Façade Design for Fabrication", AEC companies can quickly conceive buildings "linked directly with façade detail design" and plan the entire building project using dynamic applications. The comprehensive design applications also allow for detailing shape, pattern and structure of the façade.
"On the 3DEXPERIENCE platform the modelling is on the cloud and available immediately. The benefit of cloud-based collaboration is speed and efficiency," said Jonathan Mallie, Principal of SHoP Architects and Managing Director of SHoP Construction.
"The 'Façade Design for Fabrication' industry solution experience is about achieving fast and early feedback by connecting project stakeholders, over the building life cycle, quickly iterating concept models and extending the façade through design, fabrication, and into the construction phase," said Marty Doscher, Vice President, AEC industry at Dassault Systèmes.
With the 3D Master approach to consturction, the customer is also included in the collaborative innovation space, while companies get instant feedback and timely information whether or not their projects are on target.
For more information about "Façade Design for Fabrication" and Dassault Systèmes' industry solution experiences for the AEC industry, please click here.
For more images, visit Dassault Systèmes' official Facebook page, please click here.