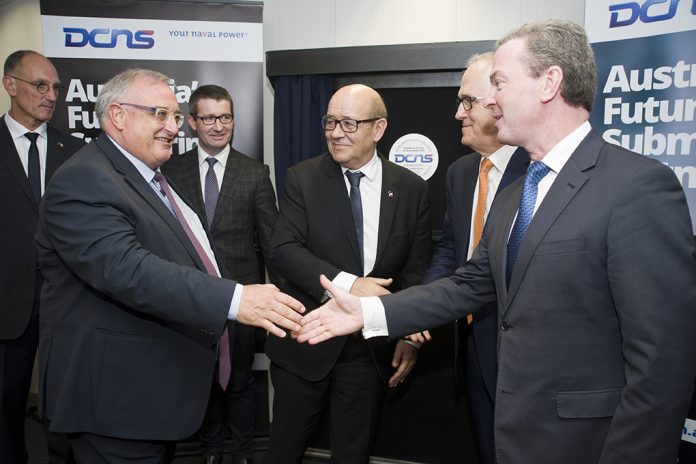 French shipbuilder DCNS has established its Australian headquarters in Keswick as it prepares to commence work on South Australia's $50 billion Future Submarine Program.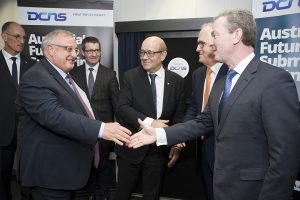 The new DCNS headquarters, to be operational from early 2017, will be dedicated to delivering the Future Submarine Program and will open with a workforce of 50.
SA Premier Jay Weatherill, who attended yesterday morning's site foundation ceremony alongside French Defence Minister Jean-Yves Le Drian and Prime Minister Malcolm Turnbull, said a strong defence industry was a vital part of SA's high-tech advanced manufacturing future.
"We are committed to working closely with France to provide all the support and assistance it will take to successfully deliver the $50 billion Future Submarine program," Mr Weatherill said.
"This project will deliver thousands of direct jobs in South Australia in shipbuilding, at the DCNS headquarters officially opening today, supply chain jobs and further positions in combat system integration."
DCNS Australia Chief Executive Officer Sean Costello described the opening of the company's HQ in Australia as an "important initial milestone" in DCNS' decades long commitment to the design and construction of 12 regionally superior submarines in Adelaide.
"The facility will become operational in early 2017 to support our activities around Australia. This will include transferring technology from France to Australia, the development of the Australian supply chain and the design of a new shipyard in Adelaide," Mr Costello added.
"We are planning from the beginning to maximise the participation of Australian business in this $50 billion project. As an indication of local enthusiasm, just two weeks ago over 450 Australian companies, R&D institutions and educational organisations attended a Future Submarine Program briefing event in Adelaide."