A $13.5 million food technology centre that will develop products for distinct markets such as Asia and help reduce food wastage in Australia will be established in Deakin University's Waurn Ponds campus.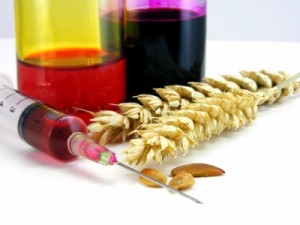 Geelong Advertiser reports that the project is expected to create around 45 jobs in construction, research and training, with the Federal Government confirming that it will contribute $5 million from this year's budget.
According to Professor Jane den Hollander, Vice-Chancellor of Deakin, the Centre for Rural and Regional Futures would be working around four themes: food and food security; smart agriculture; sustainable industrial biotechnology and developing regional competitiveness.
"This centre will capitalise on Australia's position as we enter the Asian century and help to build our food export markets," she said in the article.
"The Barwon south-west region already has a reputation for clean, green food production and the addition of this (centre) – which combines traditional agriculture with biotechnology and smart systems – will see the region increasingly recognised as the future food bowl of the nation."
The Centre's director Professor Andrew Parratt said research would help determine the foods and flavours that would appeal to the profitable Asian market, while Minister for Agriculture Joel Fitzgibbon said the centre would contribute to eliminating waste in food production.
"Australian farmers are great innovators, but at the moment less than half the food we grow gets to the consumer's plate. (This centre's) work will help take the waste out of the supply chain and dramatically improve agricultural productivity," Mr. Fitzgibbon said.
Meanwhile, Corangamite MP Darren Cheeseman was also present at the announcement of the Centre and acknowledged that Deakin University is the 'obvious choice' for the project.
"They are experts in agriculture and food security and have deep experience in developing productive commercial partnerships," Mr. Cheeseman said.
"Agribusiness is a major part of our region's economy. It employs about 10,000 people in primary production, manufacturing, wholesale and retail, and accounts for close to 18 per cent of our manufacturing output, about $2.67 billion."
Aside from the food technology centre, Deakin University is also part of a collaboration that is working to develop a world-first pilot manufacturing plant for the production of short nanofibres.
Deakin is working with local biotechnology company Cytomatrix and Geelong-based engineering firm Austeng to create a sustainable nano-manufacturing capability in the Geelong region, and to build new skills to support the emerging and growing industry.