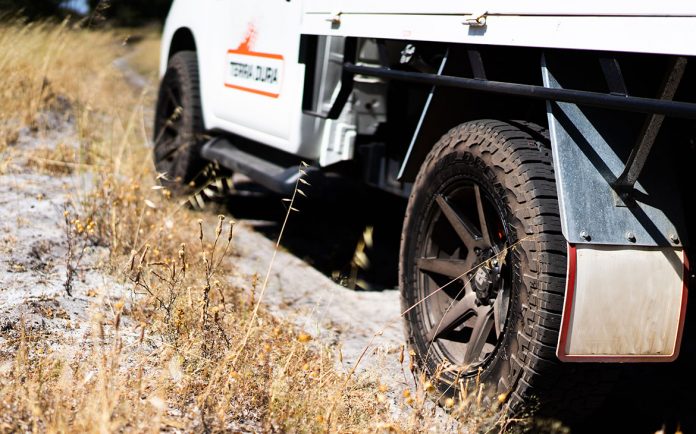 The Morrison Government has awarded Advanced Braking Technology (ASX:ABV) a $240,000 Defence Global Competitiveness Grant that will help the Perth-based manufacturer export its ground-breaking brake technology.
"Advanced Braking Technology is global and trusted provider of braking technologies in the mining, civil construction, and most recently the defence sectors, said Minister for Defence Industry Melissa Price who announced the grant earlier today.
ABT manufactures its FailSafe braking system, which has evolved from the Company's award-winning patented Sealed Integrated Braking System.
"Its Australian designed, developed and manufacturer system, Failsafe is a market and technology leader," the Minister commended.
While ABT's brake technology is commonly used in mining and resources industries, recent work with Thales on the Hawkei Protected Mobility Vehicles has allowed ABT to diversify its systems.
With the $240,000 grant, ABT is set to purchase a CNC machine to manufacture heavy vehicle brake mechanism components – opening opportunities for the manufacturer to export products adhering to international standards in brake mechanisms.
"ABT here in Perth is one of the great success stories of advanced manufacturing, delivering cutting edge capability to the ADF and delivering jobs for Australia," Minister Price said.
"This grant will allow ABT to pursue international defence sector opportunities, particularly with NATO countries."
ABT is the first to received the Defence Global Competitiveness Grant following the grant's value increase from $150,000 to $240,000 and applicant contribution rate down 20 per cent from the previous 50 per cent.
The Grant Program, which has supported over 40 Australian small and medium businesses since its inception to boost their export capability, saw a recent increase in light of the COVID-19 pandemic.
"This program is a key part of the Morrison Government's plan to increase export opportunities and grow Australia's defence industry and economy," Minister Price said.
"We recognise that export success is a win for industry, a win for Defence and a win for the Australian economy."
For more information on the Defence Global Competitiveness Grant program, visit www.business.gov.au/dgc.