According to the Colliers International's Rural and Agribusiness Research and forecast report, Australian farm commodities are rebounding strongly after recently hitting rock bottom, due to the high demand for food, finance availability and an improving global economy.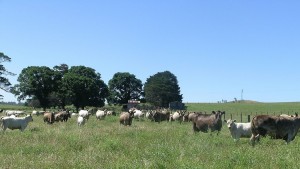 The poultry sector is now being named as the best agribusiness in Australia, as chicken being the most consumed meat in the medium term; while the dairy market is improving, where more than 40 percent of milk, both powdered and processed, was exported to China.
According to Mark Courtney, Director of Research at Colliers International, the beef sector is behind, with the eastern young cattle indicator being below average for the past 5 years due to the effects of drought.
"Demand for exports of boxed beef to China is occurring at a rapid rate with1093 per cent growth and a total of 92,279 tonnes reported by MLA for the 2012–13 financial year," he said.
Over the past 2 years, the cotton industry has experienced record production and several property transactions particularly in the Murrumbidgee Irrigation area while the wine industry are still in the bottom of the cycle giving investors the opportunity to take advantage of low entry costs.