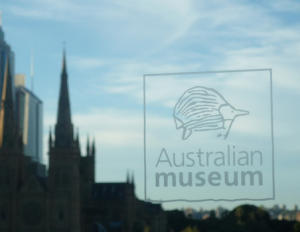 The Armour Applications Program of the Defence Materials Technology Centre was recognised for its contribution to safety and performance.
Dr. Alex Zalinsky, Chief Defence Scientist, congratulated the group in its efforts to help protect the Australian army against blast and ballistic threats.
"In addition to researching new protective materials, the team is exploring ways to optimise manufacturing techniques to ensure that the Australian defence industry can deliver high-quality products at an internationally competitive price," Dr. Zalinsky said, quoted in a feature on The Guardian.
The team at the Armor Applications Program has been doing research on various areas including computer modelling, explosives design, stress measurement, and high-speed cameras, among others. Their works have resulted to technologies and systems with improved blast performance, reduced weight and greater flexibility.
Frank Howarth, Director of the Australian Museum, says the new materials and manufacturing techniques developed by the group are already protecting the Australian troops in Afghanistan.
"They will lead to a safer environment for all of us," Mr. Howarth said.
The team is composed of representatives coming from different organizations in various industries such as the Australian Nuclear Science and Technology Organisation, armour manufacturer Bluescope Steel, Thales Australia, The University of Melbourne, the University of Wollongong, Defence Science and Technology Organisation and Swinburne University of Technology.
The Australian Museum Eureka Prizes is presented annually and recognizes individuals, organizations and teams that achieved excellence in the fields of research and innovation; leadership and commercialisation; science communication and journalism; and school science.
This year's Eureka Prizes culminated in an Awards Dinner held on September 4 and was attended by 700 esteemed science, government, cultural and media leaders.
For the full list of winners of the 2013 Australian Museum Eureka Prizes, go here.