Following the announcement that it has inked a two-year contract with a major mining company "to maintain haul truck fleets at two coal mines in the Bowen Basin in Queensland", engineering and mining firm Downer EDI announced that it has struck a new deal, this time with rail operator Pacific National.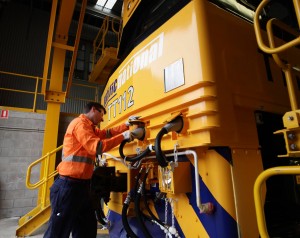 Under the terms of the 10-year agreement valued at $1 billion, Downer will provide asset maintenance services over the next decade, maintaining over 300 locomotives for Pacific National.
Pacific National is one of Australia's largest rail freight businesses. The company was formed in February 2002 as a joint venture between Patrick Corporation and Toll Holdings, and is now a subsidiary of Asciano Limited.
Downer's CEO Grant Fenn said in an ASX Announcement that the deal is a key development in the company's push to provide total rail asset services to its customers.
"Under the Agreement, Downer will provide a full suite of asset management services for over 300 Pacific National locomotives. This includes a range of scheduled and unscheduled maintenance services and a 24 hour Fleet Control Centre," Mr Fenn said.
"The new features of the Agreement include remote monitoring of the assets and inspections while in service to ensure more locomotives are available for service, the locomotives are out on the tracks for longer hours and that they run at higher levels of reliability."
The Hunter engineering firm's shares increased by 20 c, or 4.5% to $4.47 in morning trading on Wednesday as investors welcomed the news, reports The Sydney Morning Herald.