Deep Space Industries (DSI) has announced that it plans to launch a prospecting spacecraft fleet and begin harvesting metals and water from near-earth asteroids before 2025.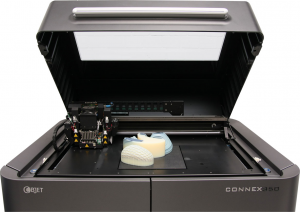 The space resources and technology company has revealed that it has partnered up with Solid Prototype Inc. "to revolutionise spacecraft design and production through Solid Prototype's 3D printing services, targeted at reducing fabrication costs, speeding turnaround times for new designs, and eliminating mass from spacecraft structures."
"Solid Prototype's technology services will enable Deep Space Industries to achieve the rapid turnaround and fast iteration that is crucial to bringing down the cost of space exploration. We are intending, over time, to see how much of the contents of our spacecraft can become integrated with the structure, thereby reducing the mass required to reach a desired structural strength," said DSI Vice Chair, David Gump in a media release.
Deep Space Industries develops efficient means to locate, harvest, refine and manufacture the resources of our solar system, while Austin, Texas-based Solid Prototype is a leader in 3D printing services in North America.
"We are about to witness a product development revolution for space, and the obvious first step will be through 3D-printing. We are thrilled to be providing Deep Space Industries with the prototypes needed for its CubeSat projects," said Barton Bollfrass, CEO of Solid Prototype.
"The ability to solve intricate design and manufacturing programs is an important component of our business success. The partnership with Solid Prototype will help provide the resources and innovation that we need to further our corporate vision," said Deep Space Industries CEO Daniel Faber.