Paint maker Dulux has announced that it will spend $165 million on the construction of a new paint factory in Melbourne.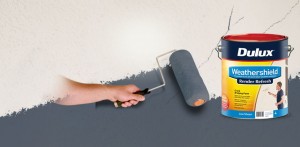 The company also announced that it will scale back manufacturing at its Rocklea factory in Queensland where a number of job losses are expected.
Dulux is Australia's largest paint manufacturer. The new state-of-the-art manufacturing facility at Merrifield Estate in Melbourne's north will create at least 60 new full time jobs, aside from the 200 indirect jobs during the construction phase. The company already employs nearly 1,000 workers in Victoria.
Due to most of the production being moved to the new manufacturing plant in Melbourne by 2017, Dulux will also cut a number of jobs at its two distribution centres at Padstow and Moorebank in Sydney.
The distribution centres will be closed to make way for a new facility that will be owned and operated by Linfox. Dulux will retain the Rocklea factory, but operate it with fewer staff.
"The new Linfox owned and operated Sydney Distribution Centre allows us to maintain and further improve our customer service levels in a cost and capital effective way, catering for the ongoing growth in our Selleys and Dulux businesses," said DuluxGroup Managing Director Patrick Houlihan.
The new factory in Melbourne will be completed during 2017. Construction is set to begin later this year.
Dulux's investment was secured through financial support and facilitation by the Victorian Government through the Department of Economic Development.
"This investment by Dulux shows that under the Andrews Labor Government, Victoria is once again the premier state for high value, skilled manufacturing. The Andrews Labor Government is working with Victorian industry to create jobs and drive growth," said Minister for Industry, Lily D'Ambrosio, in a media release.
"This is an important investment for DuluxGroup, which will set up our world class Dulux Australia paints business for decades to come. We're very pleased to have the support of the Victorian Government for this significant investment in manufacturing," concluded Houlihan.