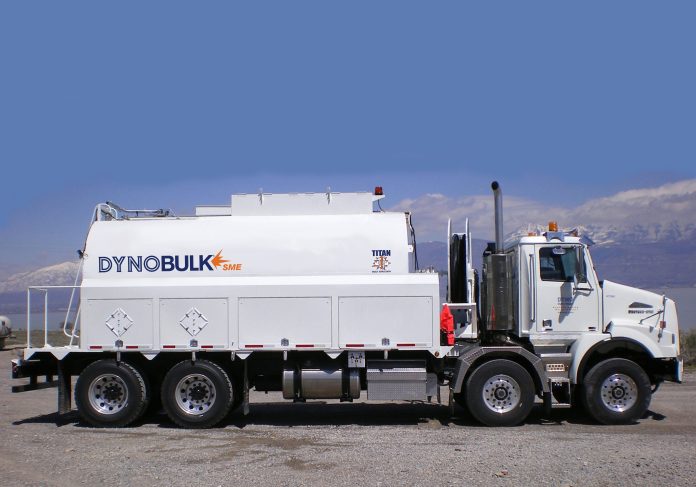 Incitec Pivot subsidiary Dyno Nobel has been contracted to supply Fortescue Metals Group's Iron Bridge Magnetite Project in Western Australia's Pilbara region with its DIFFERENTIAL ENERGY blasting technology.
DIFFERENTIAL ENERGY adjusts the explosive energy to the rock properties in a blast hole, resulting in higher energy blasting for harder rock types like magnetite and less intense blasting for softer orebodies, waste, and overburden.
Dyno Nobel Asia Pacific President Greg Hayne welcomed the contract award, saying that the six-year performance-based contract builds on Dyno Nobel's existing relationship with Fortescue in the Pilbara.
According to him, the contract will see Dyno Nobel provide 25,000 tonnes per year of DIFFERENTIAL ENERGY emulsion for use at Iron Bridge.
"Customers are increasingly coming to appreciate how DIFFERENTIAL ENERGY can reduce downstream capital and processing costs, whilst improving productivity and reducing emissions from blasting," Mr Hayne concluded.
Dyno Nobel is IPL's global explosives business and the second largest industrial explosives distributor in Australia and North America.
Through Dyno Nobel Asia Pacific, IPL provides ammonium nitrate-based industrial explosives, initiating systems and services to the Metallurgical Coal and Base & Precious Metals sectors in Australia, and internationally to a number of countries including Indonesia, Papua New Guinea, and Turkey.
Image credit: https://www.dynonobel.com/~/media/Images/DynoNobel/Image%20Library/SME%20Truck/R%20DYNOBULK%20SME%20cover%20photo.jpg