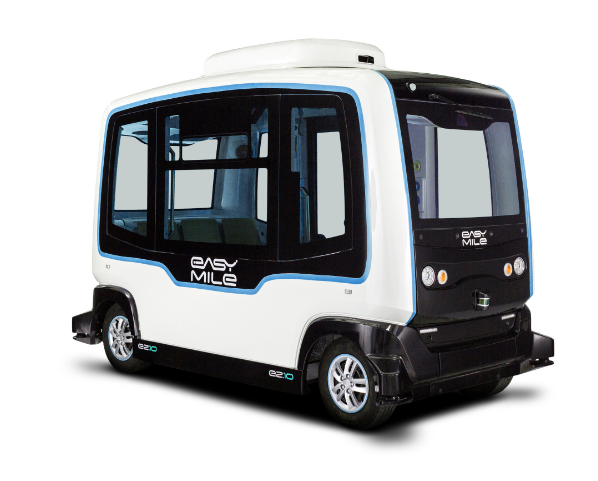 The South Australian Government has contracted Transit Australia Group (TAG) and French company EasyMile to deliver autonomous vehicles into South Australia and Asia Pacific markets.
The Minister for Trade, Tourism and Investment David Ridgway, said the deal will see EasyMile establish its ANZ headquarters in Adelaide, and TAG establish a national Operations Control Centre for ongoing management of autonomous vehicles in the ANZ region.
"South Australia has taken the lead when it comes to autonomous vehicle technology, which has provided us with this opportunity to attract EasyMile to Adelaide," Mr Ridgway said.
"Transit Australia Group's autonomous electric buses will be built in Adelaide for both domestic and export markets.
"This agreement further cements our State's position as the preferred location for development and deployment of autonomous mobility in the Asia Pacific region. It's likely to open further opportunities to connect businesses with our other sectors including defence, space and agri-business thereby increasing investment and trade opportunities across South Australia."
Under the agreement, EasyMile will soon begin testing its shuttles on local roads in City of Playford with the support of a $350,000 grant from the State Government's Future Mobility Lab Fund.
The shuttles will initially transport passengers between the Lyell McEwin Hospital to the carpark and bus stops.
The trial will then be extended to provide a shuttle service around the perimeter of the Elizabeth shopping centre, linking people to existing bus and train hubs.
EasyMile Chief Executive Gilbert Gagnaire said South Australia was the perfect 'test bed' for the company's autonomous vehicle technology, adding that EasyMIle was keen to invest in skilling a new workforce and building on the state's existing AV ecosystem.
"Our vision for South Australia is to provide customer centric transport solutions to address public transport challenges, leading to the creation of a new industry for the state," he concluded.
Image credit: http://http://www.easymile.com