Melbourne based company Ecotech won the "Environmental Solutions Award" at the 51st Australian Export Awards held in Melbourne last week.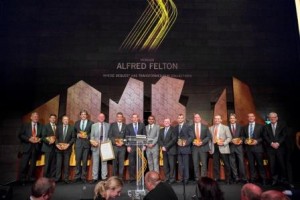 The Export Awards recognise Australian companies who are involved in international business and are succeeding in their engagement strategies. The event was attended by Prime Minister Tony Abbott, among other dignitaries.
Mr. Nicholas Dal Sasso, Managing Director of Ecotech, was present at the ceremony to collect the award on behalf of his staff.
"To be recognized by our peers in the export industry and the Australian government for all our hard work is an honor and a privilege," said Mr. Dal Sasso.
"The night was a truly memorable one made possible by the partners of the award; Austrade and the Australian Chamber of Commerce and Industry, as well as the platinum sponsors, Commonwealth Bank of Australia and EFIC."
Mr. Dal Sasso further added that Mr. Tony Abbott's attendance at the Awards showed the importance that the government places on Australia's exporters in boosting the Australian economy.
"The program has been running for 51 years and the aim is to continue to encourage other Australian exporters to participate as it not only recognizes their past achievements but also helps to open doors for future business opportunities."
Ecotech is one of the world's leading manufacturers of environmental monitoring systems. The company has been exporting environmental systems since the early nineties. Operating the systems they build allows them to understand the needs of the technicians, consultants, engineers and data operators who use their equipment on a daily basis.
Ecotech continues to embrace the philosophy of creating tailored and innovative monitoring solutions for their customers, but also for the benefit of everyone who believes in living in a cleaner, safer and healthier environment.