The winners of the Robogals Science Challenge 2013 will be announced today at the awards ceremony in Melbourne.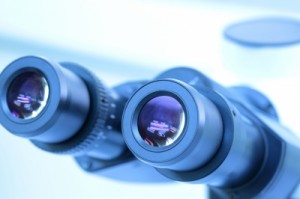 The Robogals Science Challenge is an annual nationwide science competition for young girls ages 5-15 who are given the task of conducting science projects or experiments with the help of a parent or mentor. Entries to the competition are submitted online in the form of videos, photos and writing and are judged in three age categories: Junior, Intermediate and Senior.
According to the media release, three finalists and a crowd favourite from each division were selected by a panel of judges: Dr. Bronwyn Evans, CEO of Standards Australia; Dr. Karin Verspoor, Scientific Director at NICTA; Paulo Borger, Senior Researcher at CSIRO and Vanessa Toholka, Knowledge Management Consultant and announcer of Triple R. The finalists were provided with flights to Melbourne and accommodation courtesy of General Electric (GE).
"The Robogals Science Challenge is an innovative and fun way to capture the engineering creativity of girls of all ages. Equally, it is a validation that technical literacy exists with all young people, we just need to unlock it!" said Dr. Evans.
To make the event more fun, mini activities were prepared for the finalists and their families, with the special appearance of 'Tubby the Robot', as well as the opportunity to speak with Robogals founder and Young Australian of the Year 2012 Marita Cheng.
Robogals is an international, not-for-profit, student-run organisation that works towards the mission of substantially increasing the number of females studying engineering at a tertiary level. Since its founding in 2008 the organisation has focused on running interactive robotics workshops and has now reached over 13,000 young females.