Adelaide-based Ellex Medical Lasers, a global leader in medical technologies, announced last week that its 2RT retinal therapy systems have come online in Europe following the establishment of sales contracts last June to sell the systems in Germany and Austria, out of its regional headquarters in Berlin.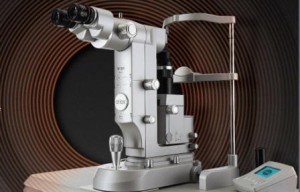 Ellex is a pioneer in integrated medical technologies, and a manufacturer and distributor of leading-edge ophthalmic equipment.
According to the company's ASX announcement, the contracts are the first commercial sales of the 2RT systems "since granting of a CE Mark (Conformité Européenne) for 2RT™ in February 2014 for the treatment of early stage Aged-Related Macular Degeneration (early AMD), representing a significant milestone in the Company's commercialisation program for 2RT™."
2RT or otherwise known as Retinal Rejuvenation Therapy is a technology that delivers nanosecond pulses of laser energy, which damage the internal cell structure of retinal pigment epithelium (RPE) melanosomes without causing any breakage to the outer membrane of the cell.
Spurring cellular rejuvenation and regeneration, the process results in preservation and improvement of functional vision, as well as reduction of macular degeneration progression.
"Since securing the CE Mark earlier this year, we have commenced a limited commercial roll out of 2RT™ to early adopters and key opinion leaders in Europe. We are particularly pleased that leading doctors in the largest ophthalmic market in Europe have been quick to adopt the technology," said Tom Spurling, CEO of Ellex.
Hakan Kaymak, MD — Senior Surgeon in the field of Macular, Retinal and Vitreous Surgery at Breyer & Kaymak Augenchirurgie, Düsseldorf — plans to present his clinical experiences with 2RT™ at the German National Ophthalmology Conference in Leipzig during September 2014.
"We aim to work with Dr Kaymak and other early adopters throughout Europe to advance our knowledge of the benefits of this breakthrough therapy," said Mr Spurling.