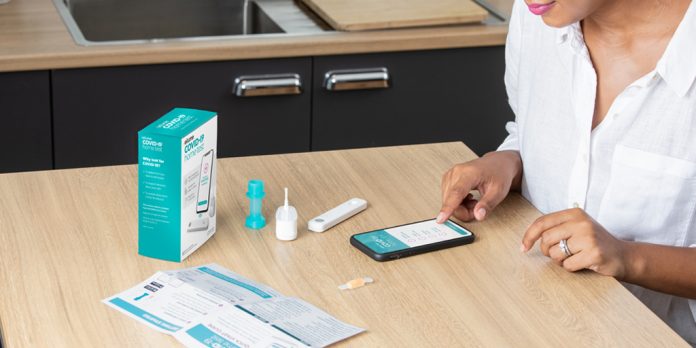 Brisbane-based biotech firm Ellume has announced a $231.8 million agreement with the US Department of Defense (DOD) to accelerate domestic US production of its rapid self-test for COVID-19 detection.
Ellume, which recently sent the first shipment of its rapid COVID-19 home testing kits to the US, said the agreement includes funding to support the establishment of a US-based manufacturing facility and the delivery of 8.5 million tests that will be distributed across the country.
The Ellume COVID-19 Home Test is the first non-prescription over-the-counter self-test authorized by the U.S. Food and Drug Administration.
Under the agreement, the company will be delivering 100,000 tests per month from its manufacturing facility in Richlands until the US facility is built.
Ellume founder and CEO, Dr Sean Parsons, said the US facility will be able to produce up to 19 million tests per month at full capacity, increasing the company's global production capacity by 500,000+ tests per day.
"Our focus is enabling the US to minimise community transmission and reopen as quickly as possible," Mr Parsons said.
"The Ellume COVID-19 Home Test is the only authorized test of its kind and is an essential tool for the broader pandemic response in the US.
"We are prioritising our partnership with the US government to mobilize tests quickly and in the most impactful way.
"We will fulfil the order for these tests at the same time as we ramp up the output across our production facilities, creating more possibilities for retail and private institution use in the future."
Acting Premier and Minister for State Development Steven Miles, who recently visited Ellume's Richlands facility, said the contract will allow Ellume to increase the manufacture of its rapid testing kits in Brisbane, while also expanding to the US.
"By the end of this financial year, Ellume aims to provide more than 20 million tests for the United States – a country that's seen the highest daily case rates in the world," Mr Miles said.
"The company's 300-plus employees currently working at the Richlands production laboratory are currently scaling up to manufacture more than 200,000 testing kits a day, and at full capacity, the facility will be capable of producing 10 million tests a month."
Image credit: https://www.ellumehealth.com/