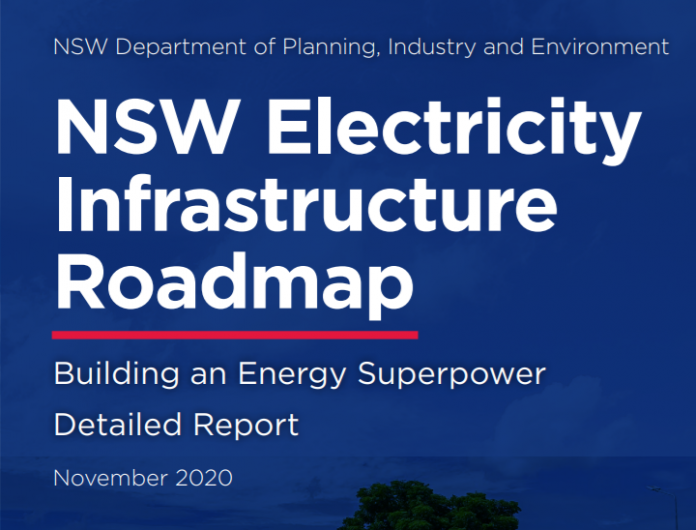 The NSW Government has released its Electricity Infrastructure Roadmap, which will deliver Australia's first Renewable Energy Zones in the Central West and New England regions by 2030.
The roadmap sets out a plan to modernise the state's electricity infrastructure by cutting red-tape and speeding up approvals for transmission infrastructure in Renewable Energy Zones, while protecting the interests of consumers.
Deputy Premier John Barilaro said it lays out the government's 20-year plan to deliver Renewable Energy Zones, energy storage such as pumped hydro, and on demand supply like gas and batteries, needed to reduce emissions and provide cheap, reliable electricity across the state.
According to him, more than 9000 jobs are expected to be created in the regions by 2030.
"The stimulus the Renewable Energy Zones will provide to regional communities will unlock over 9000 new jobs and will be a huge boost to farmers and land owners, with $1.5 billion in lease payments expected to go to landholders hosting new infrastructure by 2042," Mr Barilaro said.
In addition to creating a long-term investment signal for new generation in Renewable Energy Zones, the roadmap will make sure that renewables are developed where regional communities want them and where they are compatible with farming.
Treasurer Dominic Perrottet said the plan will deliver around $32 billion of private sector investment in electricity infrastructure by the end of the next decade.
"Coming out of this crisis, not only are we stimulating the economy to create jobs now, we are looking toward the reforms NSW needs to secure our future," Mr Perrottet said.
"This is a big productivity plus. The roadmap will help boost our energy security and deliver to NSW some of the cheapest prices in the OECD, cutting power bills for families."
Energy Minister Matt Kean said the roadmap will back the private sector to bring 12 gigawatts of renewable energy and 2 gigawatts of storage, such as pumped hydro, online by 2030.
"Our priority is to keep the lights on and get power prices down, with the roadmap forecast to save NSW households an average of $130 and small businesses an average of $430 on their electricity bills each year," Mr Kean said.
"NSW has some of the best natural resources in the world and this roadmap is about acting now to leverage our competitive advantage and to position NSW as an energy superpower."
Water Minister Melinda Pavey said the plan includes $50 million in grants to support the delivery of pumped hydro projects.
"Pumped hydro is a proven form of large-scale storage and NSW has some fantastic pumped hydro opportunities," Ms Pavey said.
"This plan delivers the long term certainty needed for the private sector to invest now and drive jobs and investment in the regions."
The Electricity Infrastructure Roadmap is available here.
Image credit: https://energy.nsw.gov.au/