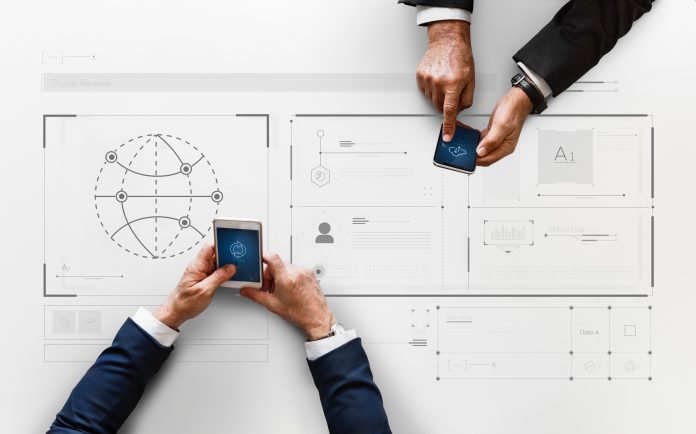 The Essentials of the Modern Manufacturing Operation is presented by HP for Business.
Wireless technology has developed tremendously over the last 5 years, changing the way we communicate and do business.
Just as the Industrial Revolution changed manufacturing, the rise of wireless technology is driving a new wave of change, shattering the common perception that associates manufacturing with fixed assets and workers toiling on factory floors.
Manufacturing companies are finally able to offer employees remote working options that could boost their morale, attachment to the company and potentially increase productivity.
There are several methods of facilitating remote working in manufacturing.
1. Remote Meetings
An effective manufacturing operation is characterized by efficient coordination of multiple departments towards a single objective. This cooperation is facilitated by periodic meetings.
The current state of telecommunications and wireless network technology currently available means that manufacturing companies are now able to facilitate teleconferenced meetings. Mobile devices like laptops or tablets can be used by staff to participate in meetings while working remotely and accessing the company networks. This grants staff flexibility in their day while facilitating their ability to participate in their core work.
2. Deadline Management
While factories and manufacturing were the originators of the 9 to 5 workday and traditional work-shift paradigms, manufacturing can participate in the mobile work revolution. The mobility of staff can be balanced with proper deadline management to ensure completion of tasks. Tasks should be issued in a concise manner, furnishing all details while including the exact deadline to facilitate the completion of the task to satisfaction. This is also to the benefit of the staff as it allows them to work in their own time from the comfort of their home, increasing morale and staff engagement.
3. Remote Office Access
The freedom accorded by allowing staff to work remotely however, has to be mitigated by access to the office. While the aforementioned video and telecommunications technology facilitates communication, paperwork is still an inevitable aspect of the modern corporate work environment. Hardware that facilitates remote/wireless paperwork access is useful in this context. The ability to print documents to the office or receive scanned documents from the office would enable comfortable remote working.
4. Security Management
One major concern that manufacturing companies have with the advent of wireless technology is the advent of hacking and other cybersecurity threats. This is a legitimate concern for manufacturing firms given that competitive advantages for companies can often be vested in prototypes and copyrighted designs. Allowing staff to work offsite and remotely means that there will be an increased risk of malware accessing company networks and information.
Fortunately, there are several anti-spyware and malware softwares which are airtight but cost-effective. Hardware can also assist to maintain the security of the firms by allowing important documents like POs and invoices to be generated remotely while maintaining cybersecurity.
While these are initial actions that can be undertaken to facilitate remote access work, it is often difficult to coordinate these changes across several different departments within an organisation. Fortunately, HP boasts an impressive array of integrated hardware solutions that facilitates the adoption of a remote working culture *. For more information visit HP Business Solutions.
* Selected models only
This will be elaborated more in next week's feature on Cyber Security.
---
The Essentials of the Modern Manufacturing Operation is presented by HP for Business
   

HP for Small and Medium Business

Home Office
Micro Business
Small-Medium Business
Medium-Large Business
HP OfficeJet Pro
HP LaserJet Pro
HP LaserJet Enterprise
HP Managed Print Services
Up to 5 users
Starting from $149 AUD
Learn More
Up to 15 users
Starting from $480 AUD
Learn More
Up to 30 users
Starting from $1,800 AUD
Learn More
Fully Scalable
Customised Plan
Learn More