Global energy solutions provider ET Solar has secured a $20 million loan to accelerate its push in the Australian commercial rooftop market.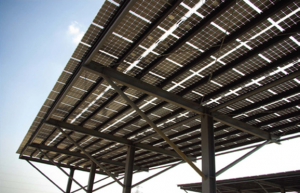 The loan, which was provided by the Australian Clean Energy Finance Corporation (CEFC), will be used to fund ET Solar's power purchase agreement (PPA) model and help the company attract Australian businesses and other high energy users looking to secure cheap solar power.
"With this investment through the CEFC, the rollout of ET Solar's PPA model will help large energy consumers in industries like mining, shopping centres and manufacturing to significantly reduce their electricity costs," said Dennis She, CEO, ET Solar Group.
"As a tier one solar company with a strong R&D team based in Germany, ET Solar ensures the highest standard of PV systems, and we will be using top quality local distributors and accredited installers to deliver solutions for all types of businesses in Australia."
The PPA model has proven highly successful overseas, with more than 75% of new household PV systems in California using lease financing.
Sam Khalil, Head of Operations and Business Development for ET Solar Australia said the company's first PV systems installed through the program will involve large-scale commercial projects in Queensland, the Northern Territory, South Australia and New South Wales, with a rollout to all states around Australia.
"We currently have a commercial-scale carport structure solar project underway in Queensland which will incorporate solar energy into a shopping centre carpark, with similar construction planned in other states," Mr Khalil said.
According to the article on PV Tech, ET Solar will own, operate and maintain systems between 30kW and 2MW with the roof owner agreeing to purchase the electricity at an agreed rate, which is lower than current electricity costs.