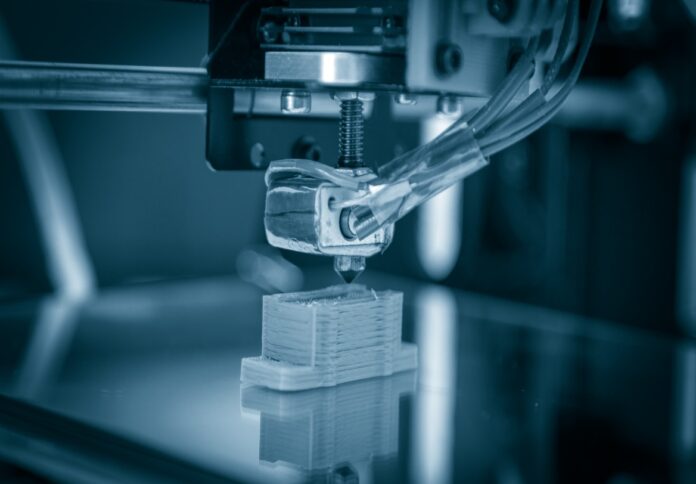 The European Patent Office (EPO) has unveiled a surge in patent applications within the 3D printing technology sector, revealing that 3D printing has grown a staggering eight times faster than the average across all technological fields over the past decade.
According to the report titled, "Innovation trends in additive manufacturing," worldwide patent families in 3D printing technologies expanded at an average yearly pace of 26.3 per cent between 2013 and 2020, over eight times faster than other technical sectors combined with 3.3 per cent. 
Since 2001, about 50,000 international patent families (IPFs) for 3D printing methods have been filed globally.
An IPF is a major innovation for which patent applications have been submitted in two or more countries throughout the world, according to EPO. 
EPO President António Campinos remarked, "With this study, we're taking a global perspective on the 3D printing revolution using international patent data to report on the scope and implications of this technology trend."
He noted that Europe has claimed positions within the top ten research institutions in innovative additive manufacturing. 
According to Campinos, the findings are promising for the future because advancements in this field frequently originate from the pioneering research conducted in these institutions.
The EPO's report highlighted that Europe, along with the United States, leads the global race in 3D printing innovation, with 39.8 per cent originating from the United States and Europe contributing a 32.9 per cent share.
These two regions collectively account for nearly three-quarters of all 3D printing IPFs, with Japan, China, and South Korea following with shares of 13.9 per cent, 3.7 per cent, and 3.1 per cent, respectively.
Within Europe, Germany has emerged as the dominant player, commanding 41 per cent of Europe's share, closely followed by France with a 12 per cent share.
The EPO's report also underscored the increasing diversity of the 3D printing market. While established engineering companies were once the primary players, numerous startups are now entering the arena.
Although 3D printing boasts applications across various industries, approximately one-fifth of all IPFs published between 2001 and 2020 were in the health and medical sector. 
Additionally, the top 20 additive manufacturing patent applications include corporations from the United States, Europe, and Japan, with General Electric, Raytheon Technologies, and HP topping the way. 
Siemens, in fourth place, is Europe's most powerful player, with about 1000 IPFs. 
Universities and public research organisations (PROs) also make substantial contributions to the development of 3D printing, submitting almost 12 per cent of 3D printing IPFs, which is nearly double their average share of seven per cent. 
Every second IPF for 3D printing of organs and artificial tissue and every third IPF related to biomaterial advancements come from universities or PROs.
EPO said this study demonstrates how crucial 3D printing is to promoting innovation and sustainability across industries globally. 
It comes after the office's initial study on patents and 3D printing, which was released in July 2020 and was solely concerned with European patents.