Former BP chief executive Tony Hayward is one of the three shortlisted candidates for the chairman position at commodities trading and mining firm Glencore Xstrata, according to sources with information on the matter.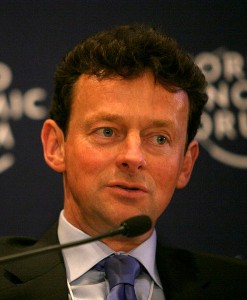 Mr Hayward is currently the company's interim chairman after Sir John Bond was ousted following the $29.5 billion acquisition of mining company Xstrata PLC. Hayward resigned from BP in the wake of the 2010 Gulf of Mexico oil spill.
The former boss of Brazil's Vale SA Roger Agnelli and former boss of UK-based oil and gas company BG Group Sir Frank Chapman are the two other leading candidates, although there is no clear frontrunner nor a date for when the final decision will be made. However, Glencore has previously said that it would have a new chairman by its annual shareholders' meeting on May 20.
According to a report published on The Australian, the appointment of a new chairman is being closely monitored by minority shareholders who are keen for a strong board to represent their interests given the high level of employee ownership at Glencore Xstrata. Chief executive Ivan Glasenberg owns an 8.3 per cent stake, according to the company's annual report, while he and other Glencore employees together own over a third of the company's shares.
Glencore declined to comment on the shortlist on Friday.