An investigation into Australia's textile industry revealed shocking irregularities and violation of workers' rights which compare to those of Third World countries, according to the Herald Sun.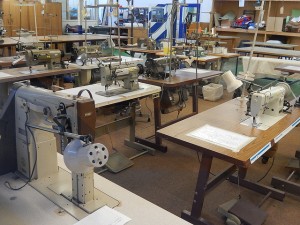 The study, conducted by the University of Melbourne, found that leading garment makers in Melbourne's inner suburbs are grossly exploiting thousands of outworkers – most of them Vietnamese women who immigrated in the 1990s – by making them work at home in appalling and potentially lethal conditions for as little as $7.74 an hour on average – less than half the minimum wage.
The investigators surveyed 56 outworkers in Springvale, St Albans and Delahey and were horrified by what they discovered.
"Their homes are like small factories. The machine dominates the home, and there's no escape for them. People don't want to believe it happens, because it's so bad … I don't think any Australian would want this," Report author Professor Christina Cregan said.
Textile Clothing & Footwear Union national secretary Michele O'Neil said some high-end labels paid local workers $10 to make garments that sold for $500 and called on the clothing industry to "urgently clean up its act."
"There is still this underground, dodgy end of the industry that will always try to find the cheapest possible way to make clothes. Our figures show that for every one worker in a factory, there's 10 to 15 making clothes at home," she said.
The study also found that just four out of the total number of interviewed workers received appropriate pay and benefits, whereas many of them worked for 100 hours in a week to meet deadlines.
Six workers told Prof Cregan that they earned less than $4 an hour, based on payments per piece of clothing they sewed, with only 14% receiving sick pay, despite most of them suffering from depression or injuries.