Industrial automation and information solutions leader Rockwell Automation, Inc. has announced that it will collaborate with FANUC Corporation – the global leader and the most innovative manufacturer of Factory Automation, Robots and ROBOMACHINEs in the world – on integrated manufacturing solutions that will be showcased at The International Manufacturing Technology Show (IMTS 2014) in Chicago, Illinois.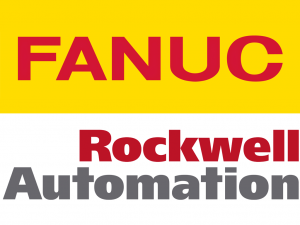 According to the media release by Rockwell Automation, visitors at IMTS 2014 will be able to see the numerous benefits of these solutions, which include: simplified architectures, faster start-ups, improved synchronisation between platforms, lower maintenance, improved productivity and transparent data access across the entire connected manufacturing enterprise.
"FANUC had already been offering flexible open interfaces to complementary automation systems globally.  However, FANUC and Rockwell Automation together agree that our globally shared customer base wants a completely integrated automation solution.  So, I am proud to announce this advanced global collaboration with Rockwell Automation that allows us to offer a preferred integration solution to our customers around the world," states Dr Eng. Yoshiharu Inaba, President and CEO of FANUC CORPORATION.
"The global collaboration between Rockwell Automation and FANUC is a direct response to our customers' needs for more effective integration across manufacturing disciplines. Integrating FANUC CNC, robot and ROBOMACHINE portfolios with our integrated control and information solutions will result in better manufacturing agility, to help customers achieve a secure connected enterprise," said Rockwell Automation Chairman and CEO Keith D. Nosbusch.
The two companies will demonstrate the following solutions at IMTS 2014:
"A fully integrated automotive machining cell – showcasing FANUC ROBODRILLs, powered by FANUC CNCs, integrated with a Rockwell Automation Logix PAC, showing automotive machining with a FANUC robot loading/unloading FANUC ROBODRILLs.
An ability to use a Rockwell Automation HMI to operate a FANUC robot – allowing attendees to use a Rockwell Automation industrial computer which supports FANUC 4D graphics to operate a FANUC robot in an interactive kiosk.
A fenceless robot cell in action – demonstrating a fenceless FANUC robot system using Rockwell Automation safety sensors.
Live access to machining data from multiple sources using traditional HMI and commercial mobile devices – Rockwell Automation Logix PAC and FactoryTalk View and VantagePoint software gather machining data from FANUC CNCs in 4 different locations:  a remote fabrication factory at FANUC in Japan, the automotive cell in the FANUC IMTS Booth, a 5-axis demo of 2 machines in the FANUC IMTS Booth, and the Rockwell Automation automotive powertrain demo in the Rockwell Automation IMTS Booth.
Component assembly demo – the Rockwell Automation iTRAK Intelligent Track System integrated with a FANUC robot showcases independent control of multiple pallets for component assembly system demo in the Rockwell Automation IMTS Booth."
The company also revealed that similar demonstrations will be conducted at JIMTOF (in Tokyo, Japan, 30 October – 4 November 2014) and Automation Fair (in Anaheim, CA, 19–20 November 2014).