The latest VFACTS report from the Federal Chamber of Automotive Industries showed car sales were down in all states and territories except Tasmania for the month of October, with national sales going down by 3.1 percent.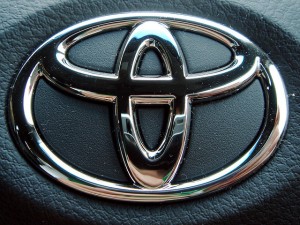 FCAI Chief Executive Tony Weber the resulting data from last month has led them to conclude that there is still confusion in the market following the previous government's FBT proposal.
"It is hard to have any other explanation for the 3.1 per cent fall in the automotive market, particularly given a number of positive economic indicators across the broader economy in recent weeks," Mr Weber said in a statement.
"I want people to know the FBT system has reverted to the status quo that existed before 16 July."
Figures from the October report show that private sales have increased 4.4 percent compared to the same month last year, business sales and government sales fell 10.5 per cent and 7.8 per cent, respectively.
Mr. Weber said sales of SUVs continued to rise—up 1.7 per cent compared to sales in October 2012 and 8.1 per cent compared to the same year-to-date period last year.
"Private sales of light commercials rose significantly, up 31.6 per cent compared to October 2012; however, total light commercial sales fell 5.9 per cent," he said.
Toyota was the top selling brand in the October market with 18,129 vehicles sold, followed by Holden (10,528), Hyundai (8,130), Mazda (7,967) and Ford (7,486).
Toyota Corolla was the top-selling model in October with 3,861 units sold, followed by the Mazda3, Holden Commodore, Toyota Hilux and Hyundai i30.
The Australian-made Holden Commodore, Toyota Camry and Holden Cruze were all in the top ten for sales, according to the FCAI media release.