Senior representatives from the three departing car manufacturers (Toyota, Holden and Ford) have slammed the Federal Government for failing to meet its self-imposed deadline with regard to announcing the details of the $100 million package designed to help workers change careers.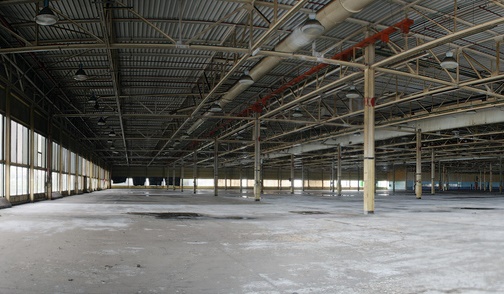 According to the article on the Herald Sun, the three car manufacturers have agreed to commit extra funding on top of redundancy packages because many of the employees in their factories have never worked outside the industry before and will likely need specialized career advice.
Ford is so far the only one of the three manufacturers that has already started making payouts on the $10 million it pledged to the scheme, while Toyota and Holden, who have privately pledged at least $15 million each (due to their bigger workforce) are yet to start making payouts because the government has not yet detailed how the money will be spent.
"We're not going to be part of a government PR stunt, we want to fund programs that are meaningful," said a senior car company insider.
The extra funding by the car makers together with the redundancy packages brings the total payout for all three car makers to about $250 million, based on conservative estimates.
"Holden has offered a substantial contribution to the Australian Government's Growth Fund, which was announced following Holden's decision to end manufacturing in Australia," said Holden spokesman George Svigos.
"We are still finalising the details, however we will provide tailored assistance to all those impacted and will run regular job centres up until 2017," Toyota Australia spokeswoman Beck Angel said.
The delay in the funding announcement and the continuous fall in production output have prompted the departing trio to take the unprecedented step of putting aside their rivalries and work together because they are concerned about keeping their factories running until their planned closure dates.
"That's where we are most vulnerable," said an industry insider. "If the suppliers collapse early, the whole industry will collapse early."
To that end, on Ford's initiative, the three manufacturers held a supplier conference in Geelong two weeks ago.
About 40 local parts suppliers met with about 20 senior purchasing and planning executives from Ford in Detroit, China and Australia, while Toyota and Holden each sent nine representatives from their purchasing divisions.
"We want to work together with our suppliers and work closely with the rest of the industry to make sure there is a more orderly transition (to the end of manufacturing)," said Ford Australia spokesman Wes Sherwood.
"We are doing everything we possibly can to make it to October 2016."
According to him, foreign Ford executives also met with Australian suppliers about possible export deals.
"We've already helped nine Australian suppliers earn global business and we think the recent supplier fair will help generate even more opportunity, even though it will take time," said Mr Sherwood.
"We want our suppliers to remain viable and hopefully find new opportunities."