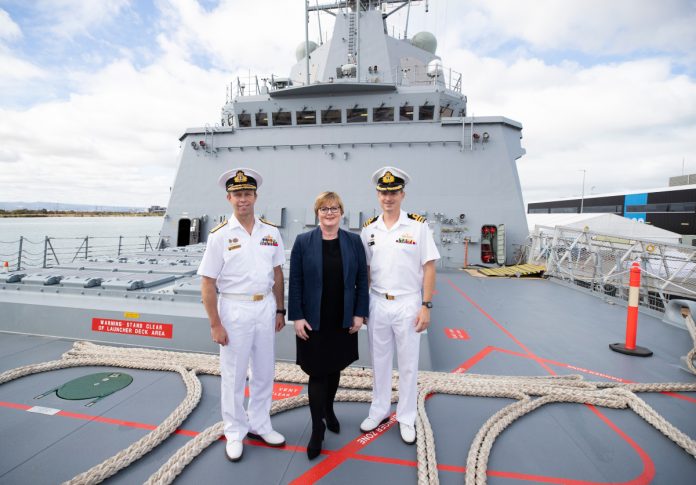 The Air Warfare Destroyer Alliance, which includes the Department of Defence, Raytheon Australia, and ASC Shipbuilding supported by Navantia Australia, has delivered the Navy's final Air Warfare Destroyer at the Osborne Naval Shipyard in Adelaide.
NUSHIP Sydney, the final of three ships being delivered by the Air Warfare Destroyer Alliance, has been officially handed over to Defence at a moving ceremony attended by Defence Minister Lynda Reynolds.
Speaking on the occasion, Ms Reynolds said the delivery demonstrated the success of the Government's Naval Shipbuilding Plan.
"While the delivery of NUSHIP Sydney marks the end of this program, it represents an exciting time for the National Naval Shipbuilding Enterprise, as we continue to build upon the unique skills developed at this precinct and transfer them across the whole shipbuilding ecosystem," the Minister said.
"I congratulate the 5000 workers who have worked directly on this program over the past decade, from the design phase through to the construction, integration and delivery of these magnificent ships.
"The significance of this success cannot be understated and is reflected in the truly world-class capability of these warships, and the naval shipbuilding and combat system integration skills that have been developed at Osborne."
NUSHIP Sydney will be commissioned later this year, joining HMA Ships Hobart and Brisbane to complete Navy's new fleet of its most capable warships to date.
Image credit: https://images.defence.gov.au/