Dairy giant Fonterra has announced that it exported record monthly volumes in December.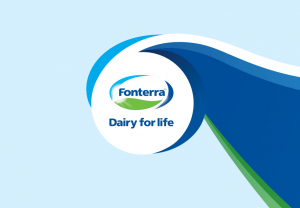 Fonterra is the largest dairy exporter in the world; the company said that it shipped over 300,000 tonnes of dairy products to overseas markets in December 2015.
"This is an excellent achievement by our sales and logistics teams and it is gratifying to finish 2015 on a high with this record export volume," said Fonterra Managing Director for Global Ingredients, Kelvin Wickham.
"We have seen unprecedented global volatility due to geopolitical events over the past year. The dairy market has been a tough environment globally, so we are pleased to achieve record export volumes despite the challenges."
According to Mr Wickham, the new benchmark would be hard to beat as reduced milk volumes begin to impact production levels.
The December figure was about 10 per cent higher than Fonterra's previous record month in December 2014.
According to the latest announcement, the company "reduced the amount of whole milk powder it expects to offer on the GlobalDairyTrade (GDT) platform over the next 12 months by 146,000 metric tonnes in response to a change in product mix away from base milk powders and continued successful contracting and demand through other sales channels".
"An increased portion of product is being sold through bilateral customer agreements for a premium on prices achieved on GDT. Ingredients inventory levels for the first quarter were in line with the same period last year," said Mr Wickham.