Global dairy giant Fonterra has completed a tender offer to acquire 18.8% of Chinese infant formula maker Beingmate Baby & Child Food Company.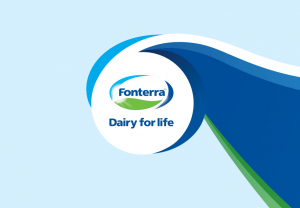 The transaction – which is expected to close within a few days – will see Fonterra acquire 192.4 million Beingmate shares at a price of RMB18 (A$3.78) per share in a deal totalling approximately A$724 million.
Fonterra Chief Financial Officer Lukas Paravicini said he was happy with the deal even though it fell short of the company's initial target to acquire up to 20% stake in the Chinese infant formula manufacturer.
"Our goal was to acquire up to 20%. We are extremely satisfied and confident that the partnership can and should proceed on the basis of the 18.8% stake. It is a good result."
He said the ground was now set for the next phase of the partnership between the two companies, which envisioned establishing a JV and distribution agreement for the Australian market.
"Over the next few weeks, Fonterra and Beingmate will now move ahead with the next phase of our partnership, which includes establishing a joint venture to purchase the Darnum plant in Australia and finalising a distribution agreement making Beingmate Fonterra's exclusive Anmum™ distributor in mainland China," said Mr Paravicini.
Last August, Fonterra and Beingmate announced that they intended to form a global partnership to create a fully integrated global supply chain from the farm gate direct to China's consumers, using Fonterra's milk pools and manufacturing sites in New Zealand, Australia, and Europe.
The partnership is aimed at increasing the volume and value of Fonterra's ingredients and branded products exported to China.
In the meantime, Fonterra has announced the resignation of Pascal De Petrini, Managing Director of the Co-operative's Asia Pacific, Middle East and Africa (APMEA) business unit, and member of the company's Management Team.
The company said Mr Petrini will return to France and take up the role of Executive Vice President Strategic Resource Cycles at his former company, Danone.
Fonterra has installed a temporary structure comprised of the heads of the regions to run the Co-operative's APMEA business as an interim measure and already commenced the search to permanently fill the vacant position.