Fonterra Co-operative Group Limited, the world's largest dairy exporter, has announced that it has raised 1.25 billion Chinese renminbi  (approx. AUD 240 million) through a 5-year 'dim sum' bond issue which will be used to further strengthen and support the growth of its businesses in China.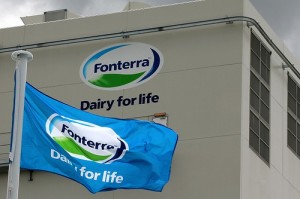 "Along with refinancing some of our existing China operations, we will also be using funds to support further growth in this market. This will include the further expansion of our consumer, foodservice and farming operations," said Fonterra Chief Financial Officer, Lukas Paravicini in a statement.
It is the second time Fonterra has issued bonds denominated in renminbi (or yuan). The first time was in 2011, when it became the first Australasian company to tap the so-called "dim sum" market.
Fonterra President Greater China & India, Kelvin Wickham said the renminbi bond issue will support the growth of their business, particularly their consumer brands which are at the earlier stage of development.
China is expected to see a continued gap between the demand and supply of raw milk so our farming business will continue to build supplies of quality raw milk to meet local consumer demand," said Mr Wickham.
"Our well-established foodservices and ingredients businesses, which import quality products from New Zealand, are also expecting to see continued growth in the coming years."
Last year Fonterra successfully launched its Anchor premium milk brand in China, as well a new paediatric formula product specially tailored for the China market, under the Anmum brand.