In line with Ford Australia's planned exit from manufacturing after the final production of the "Falcon" in October 2016, the Motor Report News has posted the possibility of retaining local design and engineering facilities in the country.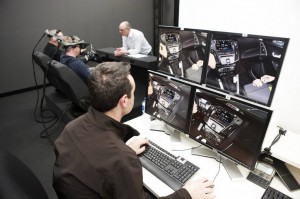 Ford will retain its local design and engineering centers, and expects to be the country's largest auto employer, after Toyota and Holden close their plants. According to The Motor Report News, Ford Australia is the most established product development center in the world, aside from global network centres in Cologne, Germany and Ford's home office in Dearborn, Michigan.
The company's Asia-Pacific operations are based in Shanghai and two other product development sites in Chennai, India, and Nanjing, China; however, the only site qualified for designing and engineering a vehicle entirely is in Broadmeadows, Victoria.
According to the report, the Ford Immersive Virtual Environment (FiVE) lab — a virtual-reality space that enables engineers and designers to put on 3D goggles and wander around and through a computer-generated car — will stay in Australia.
Aside from designing cars, the FiVE lab is also capable for developing the 'right-hook' concept of the forthcoming Mustang.
Ford's proving ground — the You Yangs, which is furnished with a thermal wind tunnel that can imitate any weather at any latitude, dynamometers and more — will also hold on to being one of Ford's four high-featured testing grounds for future global and local products.
Today, there are 1100 Ford Australia employees involved in design, engineering and validation.