As many as 250 Ford Australia workers will lose their jobs at the Broadmeadows and Geelong manufacturing plants come 20 June, as the company moves forward with its plan to gradually phase out its workforce before ending production altogether in October 2016.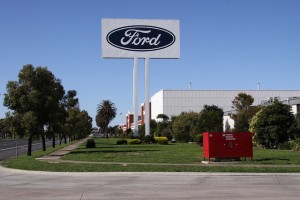 According to the article on Drive, workers at Ford's Victoria plants have been offered voluntary redundancy program which failed to attract significant numbers, with only 50 workers signing up for a voluntary exit.
The company said in February that it will cut one-third of its workforce in Victoria as part of a broader job shedding plan designed to adjust production with falling demand.
Regional secretary of the Australian Manufacturing Workers Union (AMWU) vehicle division Paul Difelice said they had been in talks with Ford since March.
"They have been pretty transparent. Obviously it's a sad day. The employees they have are highly skilled and dedicated employees," he said, according to the Daily Mail.
"I've had a couple of discussions with Ford management and they're upset too, but it's a fact of life and there's nothing we can do about it."
He said the cuts were made in response to declining sales of its Ford Territory and Falcon ranges, which dropped to 29,550 in 2013 from 54,087 in 2009.
"The Falcon is the one that has taken the most hits on the marketplace," he said.
"There would have been around roughly 1000 Ford Falcons sold this time last year and now it would be around the 690 figure."
Ford Australia spokesman Wes Sherwood said the company was doing everything it could to assist workers and their families.
"Out of respect to the workers, we have nothing more to say about these redundancies announced in February," he said.
The layoffs come in the same month when Ford released the latest version of its revered GT Falcon, the FPV GT-F.