Rapidly declining sales of Ford's legendary Falcon model coupled with poor results for the Holden Commodore could see the company abandon its manufacturing operations in Australia ahead of schedule in order to cut mounting losses.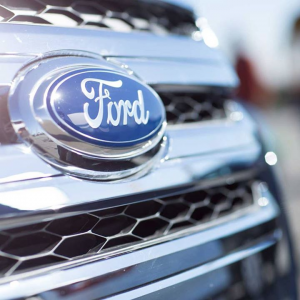 According to The Australian, Ford's depressing sale numbers have raised serious concerns about the short-term sustainability of its local production and further escalated the urgency of reform in the component sector, which is looking to restructure ahead of the closure of Ford, Holden and Toyota production plants.
Sales of the Ford Falcon slumped to 381 units in January, down from the 396 deliveries in October which was the company's poorest result prior to the January low, whereas the monthly sales figures for the Commodore was down 24.5% on the previous January.
Ford is scheduled to cease its manufacturing operations in Australia in October next year. However, company employees and the component industry fear that the car maker will use the poor sale figures to justify an early exit from the country, placing even more pressure on the component sector to find alternative, viable markets.
The Victorian Government, which is under heavy pressure to lobby carmakers to produce local vehicles until their announced cut-off dates, reassured all concerned parties that Ford intends to remain in Australia until 2016.
"The challenges facing the automotive sector are exacerbated due to the Abbott government, which wants to rip $900 million of transitional support out of the automotive sector and has confirmed it will not join Victoria in continuing essential support through the Melbourne North and Geelong Innovation and Investment Funds," said Victorian Industry Minister Lily D'Ambrosio.
"My office has been in contact with Ford and they reaffirmed their stated intent to manufacture until October 2016 — unless there is an actual announcement from Ford it is not our place to speculate on people's livelihoods."