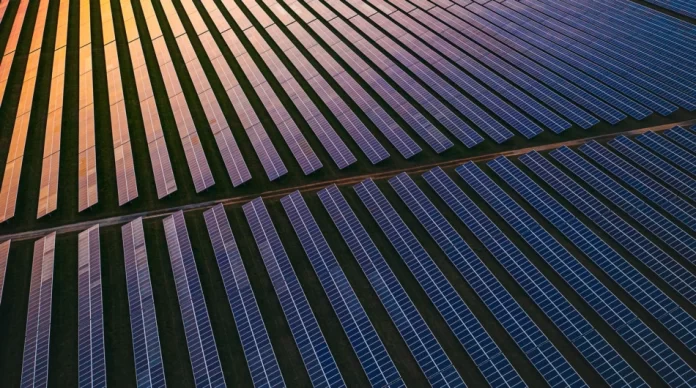 Australian green energy and industry company Fortescue Future Industries (FFI) and E.ON, one of Europe's leading energy network and infrastructure operators, have teamed together to deliver up to five million tonnes of green, renewable hydrogen (GH2) to Europe by 2030.
Under the the research and study partnership, which was signed in Berlin by Dr Andrew Forrest, Chairman of FFI, and Patrick Lammers, COO of E.ON, the two companies will work together, in collaboration  with their governments,  to achieve supply as fast as possible.
Dr Andrew Forrest, Chairman and Founder of FFI, said the "historic partnership" marks E.ON's and FFI's broader ambition to lead the decarbonisation of Europe and to strengthen security of green energy supply "at a time when Europe needs to reduce its energy dependence on fossil fuels from Russia".
"The announcement of this historic partnership today aims to diversify the future energy security in Europe," Dr Forrest said.
"Green energy will reduce fossil fuel consumption dramatically in Germany and quickly help substitute Russian energy supply, while creating a massive new employment intensive industry in Australia.
"This is a cohesive and urgently needed part of the green industrial revolution underway here in Europe."
Julie Shuttleworth, CEO of FFI, said such massive volumes of renewable GH2 are intended to be generated by Australia's vast renewable resources, as well as FFI's other global initiatives, and distributed by E.ON.
She said parties will also work together to determine what solutions might be available to address infrastructure challenges and create a secure value chain.
"We are rapidly establishing the building blocks across Australia and globally that will allow us to develop and fully integrate our world leading green technologies, manufacturing capabilities and green energy generation and distribution," Ms Shuttleworth continued.
"From the beginning of FFI our philosophy was to drive performance across the entire new renewable GH2 value chain. Today's important announcement in Europe is not just signaling to the global marketplace that now is the time to make renewable GH2.
"It is also a decisive step forward in FFI's journey to become one of the world's largest green energy producers."
Image credit: https://ffi.com.au/news/fortescue-future-industries-and-e-on-partner-on-journey-to-become-europes-largest-green-renewable-hydrogen-supplier-and-distributor/