World-leading helicopter engine manufacturer Turbomeca is the latest in the line of numerous companies throughout the world that have turned to additive manufacturing in order to improve and simplify their manufacturing process.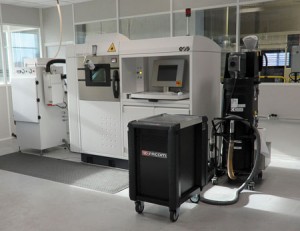 The company's Bordes facility in France is now one of the first of its kind to serial produce additive components for the country's aerospace propulsion industry.
"Arrano test and production engines will feature fuel injector nozzles made using Selective Laser Melting (SLM) techniques. This leading-edge manufacturing process will also be used to manufacture Ardiden 3 combustor swirlers. These engines are Turbomeca's latest models and amongst the most advanced turbo shafts ever designed," the company revealed in a press release.
When using a SLM technique, a computer-controlled laser shoots pinpoint beams onto a bed of nickel-based super-alloy powder, to melt the metal in the desired areas.
Additive manufacturing builds layers, each between 20 and 100-micrometers thick, of fine metal powder to produce complex-shape parts.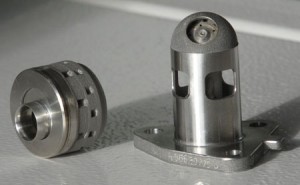 "A traditional fuel-injector nozzle is made up from dozens different pieces. Arrano component is made from one single piece of material and features advanced injection and cooling functions. One SLM machine is already in service, and qualified for mass production, with others to be integrated over the coming years," reads the press release.
With the introduction of additive manufacturing and HVOF (High Velocity Oxy-Fuel) coatings, Turbomeca expects to significantly improve its compressor and turbine blade manufacturing capabilities at Bordes.
For more information, please visit www.turbomeca.com or www.safran-group.com.