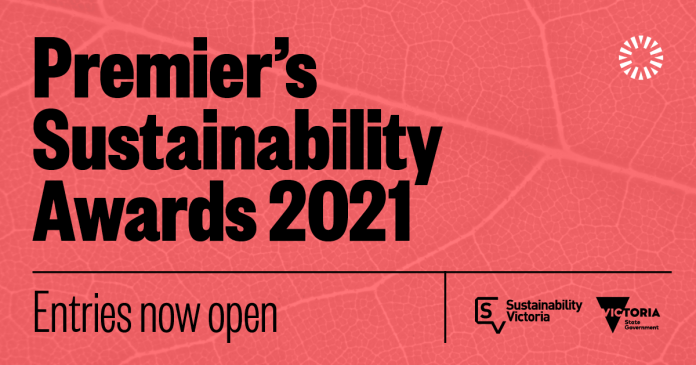 Media Release
Entries are now open for the Premier's Sustainability Awards 2021, Victoria's prestigious annual sustainability awards program.
In its nineteenth year, the award categories have been refreshed to ensure they reflect contemporary ideas of sustainability in Victoria and align with global best practice.
Sustainability Victoria has aligned this year's award categories to the United Nations Sustainable Development Goals (UN SDGs) – a globally accepted, robust and comprehensive sustainability framework.
Sustainability Victoria CEO Claire Ferres Miles said stakeholder consultation led to the decision to review the award categories.
"The new award categories provide all Victorians with a contemporary and common language for communicating sustainability progress and outcomes," Ms Ferres Miles said.
"I encourage all Victorian trailblazers, both individuals and organisations, who are contributing to the state's circular economy transformation and leading our economic transition to net-zero emissions to submit entries for this year's awards."
Six award categories feature in this year's program and two awards within each category will be presented; the Community Champion Award – for individuals and small organisations, and the Industry Leader Award – for medium and large organisations. The judging panel will include a broad range of independent environmental experts selected for their sustainability and industry expertise.
"The Premier's Sustainability Awards provide a unique platform for innovative Victorians to showcase and be celebrated for their cutting-edge work," Ms Ferres Miles added.
"Finalists and winners, tell us that the recognition as sustainability leaders benefits them greatly – from increased brand recognition and business, to improved employee morale."
Entries for the Premier's Sustainability Awards close on Friday 30 July 2021 at 5pm.
Visit www.sustainabilityawards.vic.gov.au for further information.